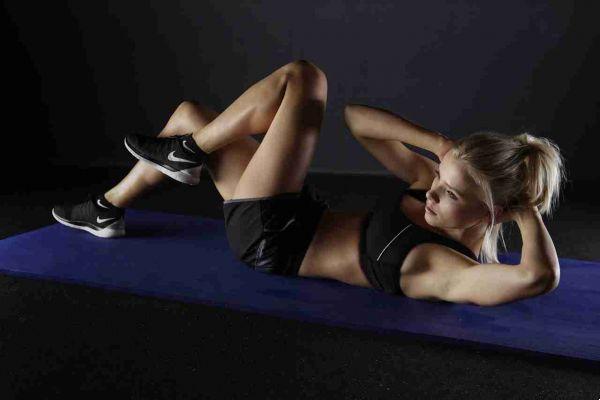 The best fitness apps for Android and iOS. Keep fit with these applications to perform physical exercises through smartphones and tablets.
Thanks to these fitness apps, keeping fit even at home will be simple. They will help you in carrying out daily physical activity for your well-being.
So if you have the intention of getting in shape or sculpting your physique making it toned and athletic, these fitness apps are useful for all levels from beginners to already trained athletes.
App per fitness
Here is our list of the best fitness apps for Android smartphones and tablets and iPhones or iPads.
Runtastic Results Corpo Tonico
https://youtu.be/H7lFqn5MKrU
A personal trainer to train and lose weight when you have time (do you have 20 minutes after work or before going to the beach?) And wherever you want (at home) to lose weight and see excellent results in no time!
Example: with 30 minutes 4 times a week, you will have done a good two hours of training in 7 days, and it doesn't take much to tone up and lose weight
Plus, with the SUPER NEW Workout Creator create your own personalized workout based on how much time you have and which muscles you want to work on!
Specific and quick exercises to lose weight on the stomach, legs and buttocks, which you can do comfortably at home or in the gym, to better adapt to your commitments: the training plan prepares for you a series of free body exercises focused on legs, abdominals, buttocks and cardio training, not only to burn fat and lose weight throughout the body but also tone locally. No equipment needed!
Also, choose one of the independent workouts depending on how much time you have or the zone you want to train.
Download now for Android and iOS
Sworkit: Personal Trainer
Personalized workouts fit your schedule and goals versus having to rearrange your schedules to train. Train anywhere, anytime because you don't need any equipment. No gym. No excuses.
Join 14 million users who have downloaded Sworkit apps to help achieve their fitness goals.
Unlike other applications that only make updates available once you have upgraded, with Sworkit you can take advantage of all the free workouts Sworkit has to offer and thus only decide to upgrade to Sworkit Premium when you are ready.
If you already have a personal trainer, don't fire him! Ask him to create bespoke exercises for you to perform between training sessions.
If, on the other hand, you have special needs (such as knee pain and want to avoid exercises that include jumps), create your own personalized workout with our archive which includes 160 different exercises!
Train all parts of the body: upper, lower, torso, abs, buttocks, back, legs, etc.
Exercises for everyone: strength exercises, cardio, yoga, stretching and pilates.
Sworkit uses a scientifically proven technique that combines training intervals with random exercises to get the maximum effectiveness from each training session. And even better, these casual training exercises require no additional weights or tools.
Download now for Android or iOS
Nike Training Club – Workout & programmi fitness
Nike Training Club, your ultimate personal trainer. Improve your shape with over 150 free workouts to challenge your whole body. From strength and endurance exercises to mobility and yoga sessions, all with the guidance of world-class Nike Master Trainers. Do you want a more toned body? Our personalized training programs adapt to you and your commitments to help you reach your goal, whatever your starting level.
WORKOUTS TO DO WHEN AND WHERE YOU WANT
Nike Training Club users are super satisfied with our short bodyweight workouts, which guarantee results even when your busy schedules take away precious time from physical activity.
RECOMMENDED WORKOUTS EVERY DAY
The daily selection of "Chosen for You" content is tailored to your routine. The more you train with Nike Training Club, the more personalized advice you will receive.
FLEXIBLE TRAINING PROGRAMS TAILORED TO YOU
Start exercising with guidance from a personalized program that adapts to your progress, schedule and other physical activities.
Download now for Android and iOS
30 Day Fitness Challenge - Home Workout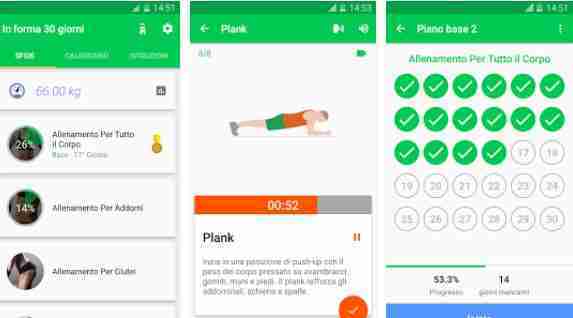 Home training is perfect for everyone and can be done at any time. Created by professional trainers, the 30 Day Fitness Challenge helps you improve your health and fitness and is scientifically proven. Stick to the program, you will get amazing results.
Strictly following the fitness rules, the 30 Day Fitness Challenge makes you step by step increase the intensity of your exercises, so you can train every day with ease. The 30 Day Fitness Challenge will help you keep fit and lose weight effectively.