GIGABYTE has recently launched GIGABYTE AORUS DDR5, new memory kit designed to offer users, thanks to its features, a fast and excellent experience, perfect for archiving.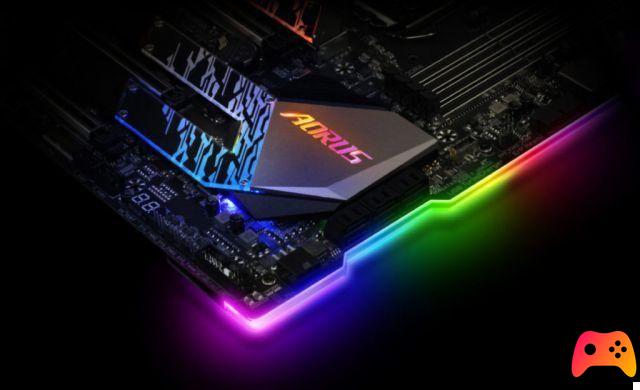 To make the newcomer effective and to allow him to guarantee excellent performance is the presence of two DDR5 XMP 5200 MHz da 16 GB, perfect for delivering higher clock rates than native DDR5 memory and further unlocking memory clock throttling via DDR5 XMP Booster e XMP 3.0 User Profile. Booster is also able to detect the brand of the memory chip from the BIOS settings, and then give users the ability to choose between different overclocking profiles more quickly. XMP 3.0 instead allows you to create and store the XMP profile independently, so as to unleash the extreme performance of the memories.
Are you worried about data stability? Nothing to fear because GIGABYTE AORUS DDR5 can rely on the On-Die ECC function to detect and correct the most common memory damage. This feature will ensure greater system stability - especially in comparison to DDR4 - and reduce problems.
To allow the memory kit to guarantee excellent performance are its components: for the new GIGABYTE AORUS DDR5 the company has in fact chosen ultra-durable elements already tested with the entire range of motherboards of the company. Among the latter is certainly the union between the copper-aluminum heat sink with nano-carbon coating and the high conductivity thermal pad, perfect for reassuring users about overclocking their memory. The CNC-cut groove on the heatsink will also eliminate the problems deriving from overheating, designed to expand the heat dissipation area and speed up its expulsion from the fans.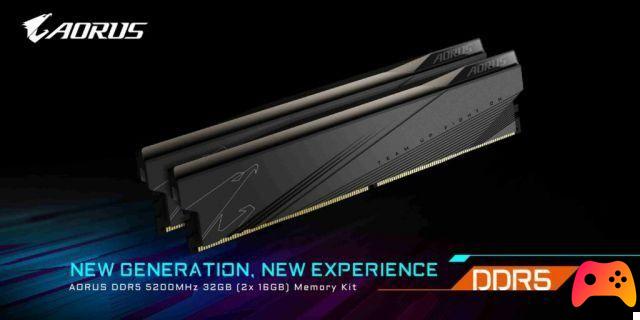 The new memory kit from 5200 MHz e 32 GB signed GIGABYTE will soon be available on the market. In the meantime, you can check out the company's new motherboards!