Google Meet is used almost on the agenda, in this moment of complete reliance on digital between school commitments and work gatherings. If you've ever found yourself in trouble when you have to schedule a meeting for others, here's one quick guide on how to face the arduous undertaking.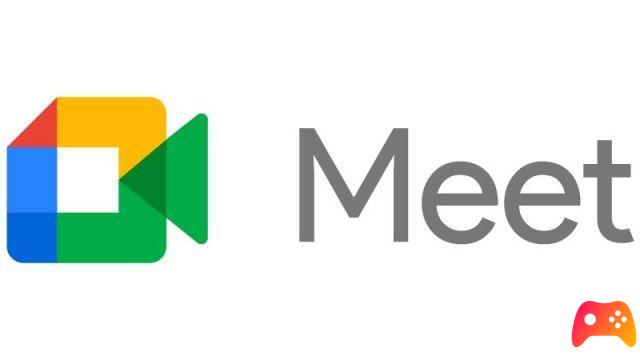 How to schedule a meeting from a PC
Let's start by launching the reference browser, and then go to Google Calendar. At the top left you see the CREATE button.

When pressing it, a small drop-down menu will open: choose EVENT and give the event a name. In this window you can first set a date for the event, interacting with the section where you see a fixed date and time; if it is not an event that takes up all day, by clicking on the time you can set a start and end time.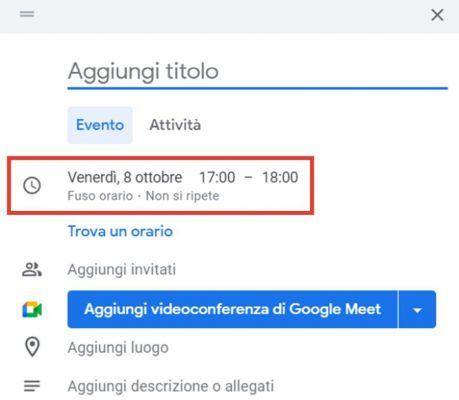 In case it is a repeated event, without having to go to Google Meet every time, you can set the frequency at which this event will repeat itself; if the one that's right for you is missing from those proposals, you have the freedom to create your own. If instead it were a "unique" event, press DON'T REPEAT.
The next section allows you to add other participants, which you can do by typing their email in the appropriate box.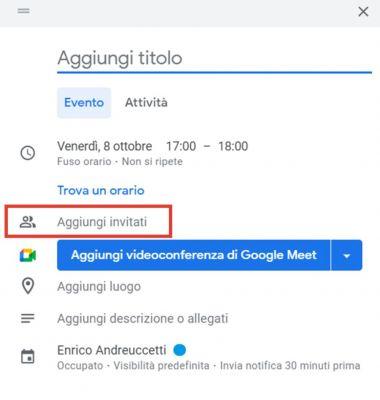 Subsequently, by clicking on "Add Google Meet Videoconference" you will be given a link: whoever you invite and who is in possession of the link, will be able to participate in the meet you have just created. By clicking on "Save" you will be asked if you want to send email invitations to the previously entered participants; select "Send" and… voila, you are done.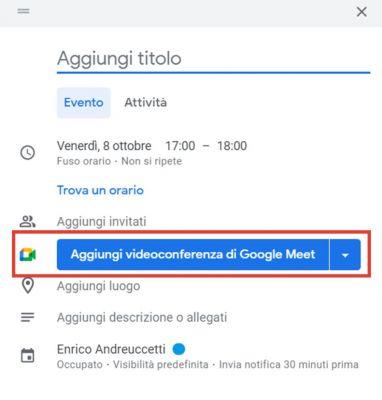 How to schedule a meeting from Mobile
The first step, in this case, is to install the Google Calendar app for Android / OS. Once installed and started, click on the + at the bottom right, then click on event. Again, start by typing the title; subsequently, change the date according to the same criteria we have described above. Below you can, surprise surprise, add people to the meeting with the same method used previously; by saving the meeting, invitations will be sent and the event will be confirmed.
If you find yourself in need of both TECH and video game-related help, you just have to browse our Cheats and Solutions section, which contains guides like this and this one.