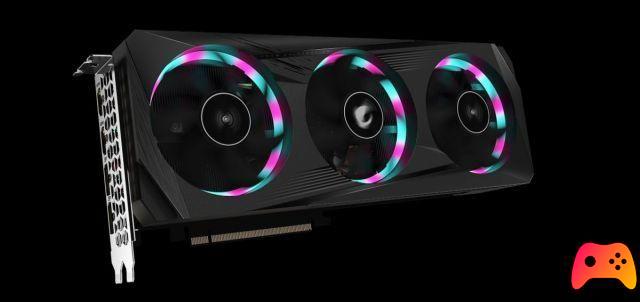 A small detail returns that will appeal to the most whimsical of us.
GIGABYTE announced, a few days ago, the new AMD Aourus Radeon RX 6700 XT Elite 12G graphics card, a product that, in addition to the support ofAMD RDNA architecture 2, aims for the perfect balance between cooling and lighting.
The Radeon RX 6700 XT inherits, from the previous generation, not only the spirit of design but also the three latest generation RGB rings, now capable of creating brighter and more natural RGB lighting effects. The "game" of lights is perfectly customizable, using the appropriate software (it is called RGB Fusion 2.0), and allows you to set up to 8 mixes different of colors.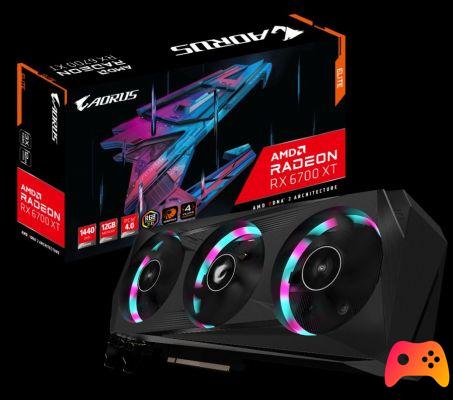 The cooling system of Radeon RX 6700 XT, Windforce 3x, has 3 alternating rotation fans, composite copper heat pipes in direct contact with the GPU and a system of Screen Cooling: all these elements work in unison to optimize the airflow of the board by keeping it at a low and optimal temperature for performance.
Before concluding, we do not want another important feature to go unnoticed: the choice of materials, in particular the graphene nano-lubricant, which extend the life of the board by 2,1 times, guaranteeing the user the less propensity to damage possible, see for example also the metal back plate which strengthens but above all prevents the Radeon RX 6700 XT from bending.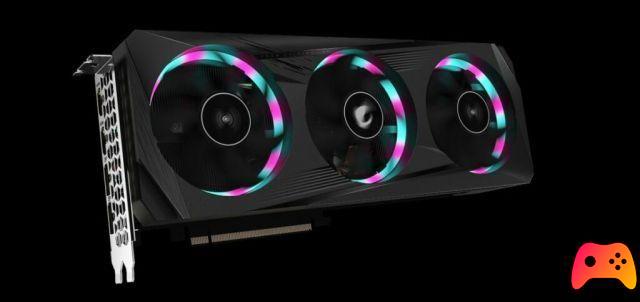 Quality, customization and durability, in short, everything you are looking for in a peripheral.