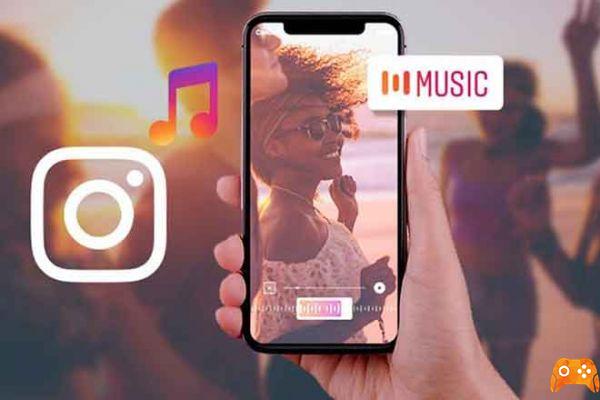 One of the most popular Instagram features is the ability to add music to Instagram Stories. Instagram offers a long selection of songs in its music library, as well as the ability to import songs from other music streaming services, such as Spotify, SoundCloud, and Shazam.
In this guide, we'll show you several ways you can put music in stories or an Instagram post. We will also answer some common questions and misconceptions about how to put music in Instagram Stories.
The 5 best Instagram alternatives for photographers
How to add music to Instagram?
Ever since Instagram introduced the option to add music to your Stories, now on Instagram Reels too, people are using this feature. In fact, Instagram adds new songs to its music library every day.
However, some users have a hard time uploading music to their Instagram Stories, while others don't have access to certain songs or the entire music library. In this article, we will look at various methods of adding music in Instagram Stories and explain why it doesn't let you put music in Stories.
How to put music in Instagram posts
For starters, it's important to know that Instagram doesn't actually allow you to add music directly to your Instagram posts. You can only add music to your Instagram Stories and Reels.
Even if you add music to a video you made and download it, the video will download without the song.
If you want to add a song to an Instagram video, you should edit your video first. There are tons of video editing apps and programs available that allow you to add music to your videos. Once you're done, you can upload the video to your Instagram feed.
However, you can't attach a song to an image and then post it on Instagram - it only works with videos.
YouTube vs Instagram Reels Stories: Which TikTok Clone is Better
How to add music to an Instagram story?
First, we'll go through the process of adding music directly from Instagram. It doesn't matter if you have an iPhone or an Android, as long as your Instagram is up to date, the process for posting music to Instagram is the same. Here's how it's done:
Open Instagram and go to your story. You can do this by swiping the screen to the right or by tapping your profile picture in the top left corner of the screen.
Go ahead with creating a story, whether it's a photo or a video.
Tap the sticker icon at the top of the screen.
Go to the "Music" sticker.
Find the song you want to add and tap on it. Instagram will show you recommended songs, as well as several categories to choose from (family, pop, bright, moods, etc.).
Move the scroll bar to decide which part of the song will be played (it can only be played for 15 seconds).
Tap the thumbnail to change the album icon or to replace it with lyrics.
Tap "Done".
Move the icon / text anywhere on the screen.
Tap "Your Story" in the lower left corner to post it to your Instagram.
When your followers open your story, the song you chose will automatically play. If they want to see which song is playing, they can tap the title under your name and the song will appear in another tab.
How to add Spotify, SoundCloud and Shazam music to Instagram?
You can also add music from other music streaming platforms. In this guide we will show you how to do it with Spotify. Again, this method is identical for both iPhone and Android devices. Here's how it's done:
Open your Spotify app.
Play the song you want to add to Instagram.
Go back to your playlist.
Tap the three dots on the right side of the song title.
Scroll down and tap "Share".
Tap "Instagram Stories".
The song will immediately open in your story, where you can make further changes. Once you're done, post it in your story. If your followers have Spotify accounts, they will be able to open the song in Spotify.
4 methods to reactivate someone on Instagram
How to add music to an Instagram post the "old way"?
Adding songs to your Instagram story the "old way" refers to how people added songs before the music feature was introduced. Here's how it's done:
Start playing the song you want to release. It can be any song in your phone library or from a music streaming app.
Go to Instagram and open your story, while the song is still playing in the background.
Start filming your story by pressing the record button.
Make any necessary changes to the story.
Publish it by tapping "Your Story" in the lower left corner.
When you play your story, you will be able to hear the song in the background. What's great about this method is the fact that you don't have the 15 second time limit. You can record as many stories as you like.
Where to find music for Instagram videos?
Adding music to your Instagram videos is done the same way you add a song to your photos. You can find music in the Instagram music library or upload it from external sources. However, when you add music to Instagram videos, you have more options than with photos.
For example, the time limit for a song on a photo is only 15 seconds, but when you attach a song to a video, it will be as long as the video. You can also pin the song icon (or text) to a certain person or object in your Instagram video.
You can also choose a song before capturing a video by sliding the "Music" option under the record button. You can select exactly which part of the song you want to play and then start recording. However, this is only possible on the iPhone.
Cristiano Ronaldo on Instagram, how much he earns
How to open Spotify from Instagram?
After sharing a particular song from Spotify, you have the option to open it from your Instagram. This option is also available to your followers, who may be interested in the song you just posted. To open Spotify from Instagram, you simply need to:
Open your story.
Tap the "Play on Spotify" option under your name.
Tap "Open Spotify".
The song will immediately open on your Spotify. Note that you must be logged in for this to work. Note that the Instagram users without a Spotify account will not be able to do this.
Further Reading:
How to put multiple photos in an Instagram story
How to put a GIF in your Instagram story
How to add music to Instagram videos ... even to stories
How to see who saved your Instagram posts
How to use the Instagram Questions sticker