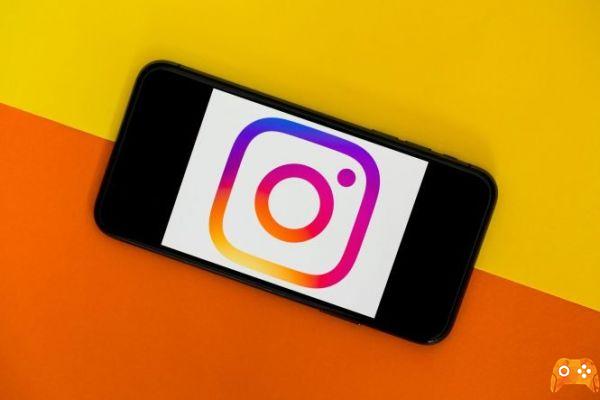 Why can't I share Instagram posts on my Stories? Instagram has a lot of great features. One of them is the ability to share posts from your feed in your Stories. Interestingly, you can share your own posts and someone else's posts on your Stories. While it sounds exciting to use, some Instagram users don't have the "Add Post to Story" button. Wondering why you can't share posts to Stories on Instagram? Let's find out the answer.
Sharing posts to Stories on Instagram has many benefits. First of all, it increases the visibility of the posts. Secondly, if you share someone else's posts, it makes it personal and interactive, especially if you have a business account. Last but not least, it's easier than taking a screenshot of the post and adding it to your story. Let's see what's the reason why you can't share posts to Stories on Instagram and how to fix it.
Why can't I share Instagram posts to my Stories?
There are three main reasons behind this. Let's see.
1. Account type.
The "Add post to story" button is only available for public accounts. If you try to share a post from a private account, you won't see the button in the Share menu below the post. Check the posts from other accounts, preferably from a celebrity, and see if you can see the share option.
NOTE: It doesn't matter if your account is private or public. We are talking about the account you want to share from.
To check if the Instagram account is private or public, open the Instagram website in incognito mode. Then, search for the account itself. The profile should be public if its posts are visible. If the posts are hidden, the profile is private. You will also see a text "This account is private".
2. Authorization to share
Now, if the account is public, another thing that may be responsible for the missing "Add post to story" button is the sharing permission. That is, the other person may have disabled the ability to allow others to share Instagram posts in Stories. If so, you won't see the button for that account. But check posts from other public accounts. Again, it doesn't matter if you have enabled this option for your account or not. It depends on the account you are trying to share from.
How to disable sharing a post on Instagram in my Stories.
In case you don't want others to share your posts on their stories, follow these steps:
Launch the Instagram app and go to your profile screen. Tap the three-bar icon at the top and select Settings.
Tap Privacy followed by History.
Disable the option to allow re-sharing in stories.
3. Instagram itself
Finally, the feature may not be available for your profile. Instagram generally rolls out features in stages. That is, not everyone gets the features at the same time. Even if they do, the features may disappear randomly, by accident. However, you can try the following fixes to get the "Add post to story" button.
How to save Instagram videos - Android and iOS
How to share Instagram posts to my Stories... solutions.
1. SHUTDOWN AND RESTART.
Repeat the steps above to disable re-sharing. That is, turn off the switch next to Allow re-sharing stories. Once disabled, restart your phone. Then, enable it again.
2. UNINSTALL INSTAGRAM
You should also try uninstalling the Instagram app from your phone. This will not delete your published posts or stories. Your followers will also remain intact. To remove the app on your Android, open Play Store and search for Instagram. Press Uninstall. On iPhone, tap and hold the Instagram app icon on the home screen until it starts shaking. Then, tap the cross icon to uninstall it. Once Instagram is uninstalled, restart your phone. Then, install the app again.
3. CLEAR CACHE (ANDROID ONLY)
On Android, you must clear the cache of the Instagram app. Again, your published posts and stories will remain safe on Instagram. To clear the Instagram app cache, follow these steps:
Open Settings on your phone and go to Apps & Notifications.
Tap Instagram under All apps.
Tap Storage followed by Clear cache.
4. CHECK FROM A DIFFERENT PHONE
If you want to share Instagram posts in Stories, you can try logging in from another phone. While the solution seems strange, it has worked for many users. Once you are logged in from another phone, you can see the "Add post to story" button on your account.
How to disable comments on Instagram
Share Instagram posts in Stories by opening a new account.
If you recently signed up for Instagram and have a limited number of followers, you can try creating a new account. Most new accounts have this feature. However, we do not recommend creating a new account if you have a lot of followers. We are aware of how difficult it is to have followers on Instagram. The best thing you can do is wait. In the meantime, you should take a screenshot of the post and add it to your story. Don't forget to tag the person.
How to send a story to another person
If you have not been tagged, you can still send your Story to another user. While this does not publish the Story for everyone to see, this method is useful if you want to show it to a few friends.
The caveat is that the original poster's account must be "Public". If not, you will not see the option to send it to someone else. To send an existing Story to another user on Instagram, do the following:
Tap the Story at the top of the screen.
Press the paper airplane icon to the right of the text box.
Tap "Send" next to the users you want to share the story with.
That's all there is to it. If the paper airplane icon does not appear next to the text box, the other user probably has their account set to private or has not set permissions to allow sharing.
How to post a GIF on Facebook, Instagram, Reddit and Twitter
Sharing stories on Instagram - External Application
Another nice feature of Instagram is the ability to share a story link using an external app. For example, if you want to show your friend a cute or funny Instagram story, you can copy the link and send it to them in a text message. Here's how to do it:
Tap the Instagram story and tap the three vertical dots in the top right corner.
Tap "Share to..."
Select the app and/or contact you want to send the link to.
When your friend taps the link; Instagram will open taking it directly to the Story.
To read more:
How to like a direct message on Instagram.
How to mute someone on Instagram
How to remove your phone number from Instagram (phone and PC).
How to disconnect devices connected to Instagram (phone and PC)
How to find someone by phone number on Instagram