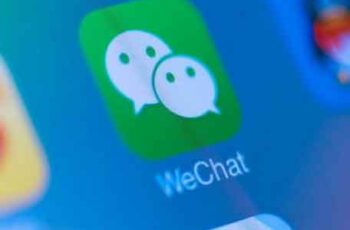 Whether you are so active on WeChat that you run out of manageable space, leave the app for a while, or no longer want to see the conversations you've had, you can delete all your messages in WeChat. There are many reasons you might want to do this, but the methods you use to do it remain the same.
This article is not about deleting all WeChat messages using an action; it involves deleting all messages by selecting them individually in a transaction or deleting them one by one.
WeChat is a Chinese chat app with over one billion users per month. It works in a similar way to WhatsApp and also looks very similar.
The chats are encrypted and are not held by the company and the servers will not record your conversations or content. Despite being Chinese, WeChat is TRUSTe certified and holds the ISO 270001–2013 international server security compliance standard.
If you wanted to delete all your messages in WeChat because you were concerned about security, it may not be necessary. Despite our government's suspicions about anything coming from China, the situation isn't bad at all and this app appears to be better than many in terms of privacy and security. You should never take anything for granted, as you will see, and you should still look at what you post.
Deleting WeChat messages and chats
Chat data doesn't take up much storage space on your phone, but it can make the interface very cluttered. If you want to clean up, delete evidence, remove annoying chats, or something completely different, it's very simple.
Remember, since WeChat supposedly doesn't keep chat logs, once you delete a chat, file, photo, or whatever, they're gone forever!
While you can use WeChat on a PC, all the heavy lifting is done on the app. The Android version and the iOS version work a little differently, so both are covered. You can also delete individual chats or the entire chat history.
How to Delete All WeChat Messages on iPhone
To delete individual WeChat chats on iOS, do the following:
Launch the app and go to the page "Cat" .
Select the contact you chatted with.
Press and hold the chats until the button appears "Remove" o "Trash can" .
Select "OK" to delete.
You can also select individual messages, press and hold, select "Other", then choose "Remove". They both achieve the same goal. The message will be deleted and cannot be recovered.
How to delete all chat history on WeChat for iPhone
If you want a clean slate or just want to clean up all the junk, you can delete your chats from the app.
Open WeChat and select "The".
Select "Settings" e "General".
Select "Archiving" and clear the WeChat cache.
Select "Clear chat history" from the "General" page.
Clearing the WeChat cache should be done because the phone caches data from the app as you use it. In theory, chat and multimedia content are cached for later use.
If you sell your phone or give it to someone else, WeChat data is completely erased from your phone.
Delete WeChat messages on Android
The process of deleting data from WeChat in Android is similar to that of iPhone, but it is not the same. That is why the methods discussed have been split between phones. Here's how to individually delete all messages in WeChat using Android:
Start WeChat and go to the page "Cat" .
Press and hold a chat session until the request for action appears.
Select the icon "trash can" to delete.
You can also select multiple messages by long-pressing a message, choosing "Select" for all the messages you want to delete, then selecting the icon "Trash can" .
Delete your chat history on WeChat for Android
You can also delete the entire WeChat history within Android, and the process is similar to iPhone as well.
Open WeChat and select "The".
Select "Settings", then select "General".
Toccata "Clear chat history".
Alternatively, the comment manager can clear the WeChat cache from the section "App" of your phone's operating system, especially if you are selling or giving away your phone.
As long as you haven't set your iPhone or Android phone to backup WeChat as part of your regular phone backup routine, all your specific messages or messages will disappear forever.
Is WeChat safe?
Despite having both TRUSTe and ISO 270001–2013 certification, there is some evidence that the Chinese government has access to WeChat. An article in the South China Post claims that the Chinese government accesses old chats from the app even though the company claims not to keep them.
That piece is from April 2018 and may no longer be true, but it's always essential to know the potential for data loss in the apps you use. This scenario is probably no different than other social media apps, but if you know the facts, you can make an informed decision about whether or not to use WeChat.
WeChat what it is and how to use it
Further Reading:
How to hide chat in WeChat
WeChat what it is and how to use it
How to edit messages in WeChat
How to add friends in WeChat
WeChat Voice Message Unable to Play: How to Fix