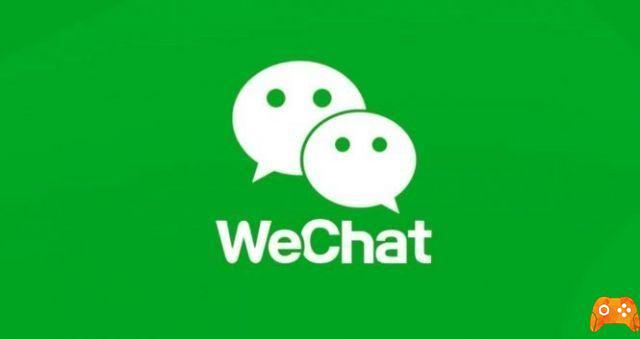 WeChat what it is and how to use it. WeChat is China's digital life force. With over 1 billion monthly active users, this so-called "superapp" is ubiquitous in virtually every aspect of daily life. Locals use it to chat with friends, post updates, pay for just about everything, and more, making WeChat a pillar of modern Chinese society.
While WeChat may be little known outside of Asia, it offers an English interface that is easy to use and available for visitors who want to experience this piece of Chinese culture for themselves. In the guide below, we will help you understand how to download and set up WeChat, how to use WeChat to stay connected with people.
How to add friends in WeChat
WeChat what it is and how to use it
How to set up WeChat on your phone
Download the WeChat app from the App Store. Pay attention to potential imitators: the name of the app is WeChat and it looks like this for iPhone on the App Store and so for Android on the Play Store.
After downloading the app, open it and click "Sign up".
Type your phone number in the appropriate field.
Set up WeChat using your number. Make sure you select the correct country code based on your country of origin.
WeChat will send a text verification code to the number used for registration, enter them in the WeChat activation box.
After verifying your number, you will be asked to enter your name and create a WeChat ID to complete the setup of your account.
And this is all! You can now use WeChat to connect and communicate with other WeChat users.
What is WeChat and how is it used? How to add contacts on WeChat?
To add more users, we recommend that you go to the main "Chat" page, where you click on the small "+" icon in the upper right corner. From this menu, select "Add contacts".
From here, you can search for contacts in a couple of ways. First, you can search for a user by entering their phone number or WeChat ID in the space available at the top of the screen.
You can also add a user by scanning a QR code from their phone. To do this, simply select the "Scan QR Code" option from the menu.
Then, place their QR code inside the box in the center of the screen and voila! You will be able to add them as a contact. If someone wants to scan your QR code to add you as a contact, select the green "My QR code" option from the scan page.
Now that you have some contacts on WeChat, it's time to start chatting. Now you know everything about what WeChat is and how to use it, will you start using it?
Further Reading:
How to hide chat in WeChat
How to delete all your messages in WeChat
How to add friends in WeChat
How to edit messages in WeChat
WeChat Voice Message Unable to Play: How to Fix