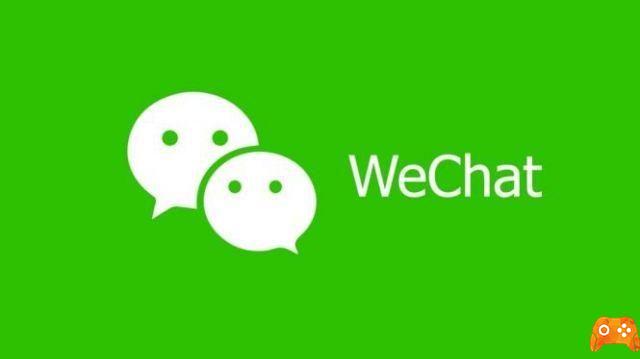 Are you the type who prefers to keep their conversations out of prying eyes? Are you afraid your friend will rush to WeChat to spy on your conversations if you leave your phone for a few seconds?
WeChat Voice Message Unable to Play: How to Fix
If so, we have some bad news, as there is no reliable way to hide a conversation in WeChat. However, what you can do is delete a chat, then restore it later or make a backup on an iOS or Android device. Read on to see how to keep your chats safe even after you delete them.
DELETING A CHAT
WeChat makes deleting a chat very easy as there are several ways to do it. The simplest way to delete an entire conversation is as follows:
Swipe the conversation left.
You will see two options: "Mark as unread" and "Delete". Tap the latter and choose to delete both the messages and the conversation.
If you want to keep the conversation, but still delete all messages:
Open the conversation with the messages you want to delete.
Tap the person's profile icon to open the "Details" screen.
Select "Clear Chat History".
Finally, if you want to delete a single message in a conversation:
Open a conversation.
Tap the message you want to delete and hold until a small menu appears above the message.
Choose "Delete".
BACKUP OF WECHAT CHAT HISTORY ON IOS
Even after deleting your WeChat messages, they are not permanently lost. However, they may be somewhat difficult to recover.
To make matters worse, you may lose other data while trying to restore it. Backing up the messages before deleting them makes the process a little easier, so if you haven't already deleted the messages, consider backing up first.
USE THE WECHAT COMPUTER APP TO BACK UP THE CHATS
Run the WeChat application on your computer and log in.
A QR code will appear. Use your iPhone's WeChat app to scan it. Once this is done, you will also be able to chat from your computer.
Connect your iPhone to the computer.
Go back to the WeChat app on your computer and click "More".
Open the "Backup and Restore" tab.
In the PC application, select "Backup to PC".
USE THE WECHAT COMPUTER APP TO RESTORE THE CHATS
If you have used WeChat computer application to backup your chats, you can also use it to restore your WeChat messages.
Connect your iPhone and your computer to the same wireless network and open the WeChat application.
Tap the icon in the lower left corner.
Select "Backup and Restore".
Click the "Restore to iPhone" button to start restoring the backup.
USE THE CHAT LOG MIGRATION FUNCTION
WeChat has a "Chat Log Migration" option which allows you to transfer all your chats from your iPhone to another device.
First of all, connect the two devices to the same Wi-Fi network. Log into your WeChat account on both the iPhone and the other device.
Go to WeChat's "Me" tab on your iPhone.
Tap the "Settings" button.
Open the "General" tab.
Select "Chat Log Migration".
Choose "Select Chat Transcript".
WeChat will then show you a QR code. Scan it with the other device. The migration will begin automatically after the app has finished scanning the code.
WeChat how to use it - The complete guide
RESTORING BACKUP FROM ITUNES
If you haven't backed up your messages before deleting them, you can restore them using iTunes. This will only be possible if you have recently synced your iPhone with iTunes. Here's how to do it ..
Open iTunes on your computer and connect your iPhone via USB.
Wait for iTunes to recognize the iPhone, then select it.
Click "Restore Backup".
Choose the date you want to reset your phone.
Finally, select "Reset". Keep the phone connected to the computer until it runs.
BACKUP OF WECHAT CHAT HISTORY ON ANDROID
In the case of Android, you have to rely on the WeChat computer application for both backup and restore of chat history.
Run WeChat on your computer and log in.
Click on "More".
Go to "Backup and Restore".
Select "Backup to PC".
Grab your Android phone and tap the "Backup All" button if you want to save all chats. Otherwise, tap the "Select Chat History" button, select the conversations you need and tap "Done".
Note: After the backup is complete, you will receive a message on both your computer and smartphone.
RESTORING THE BACKUP ON ANDROID
Launch the WeChat computer application and log in.
Click on "More".
Open the "Backup and Restore" menu.
Choose "Restore to phone".
Find out which conversations you want to restore or restore all by clicking the "Select All" button.
Click on the "OK" button.
Grab your Android smartphone and tap the "Reset" button.
Once the process is complete, tap the "Finish" button.
WORLDWIDE CONNECTIONS
Not all apps have a way to hide conversations. Unfortunately, this is also the case for WeChat. You can easily delete the messages, but restoring them is a completely different story. If the hassle is too big for you, you might be better off keeping the messages.
Why do you want to hide your chats? Do you think WeChat should work on this feature? Let us know in the comments below.
How to edit messages in WeChat
Further Reading:
WeChat what it is and how to use it
How to delete all your messages in WeChat
How to edit messages in WeChat
How to hide photos and videos on Whatsapp
How to hide WhatsApp chats on Android and iPhone