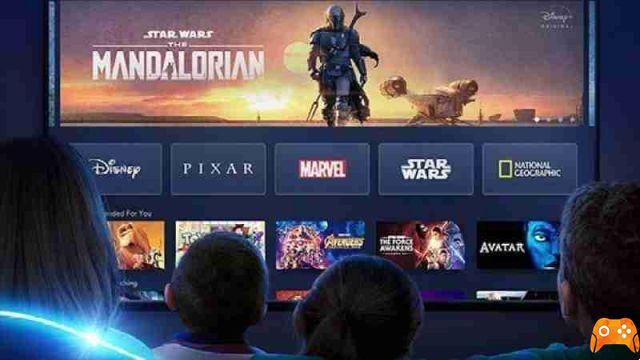 If you are a fan of Marvel, Star Wars, The Simpsons or any Disney franchise and studio, then Disney + is the streaming service for you. And if you have a Samsung TV, the easiest way to watch it is to download the Disney + app.
We will show you how to get Disney + on your Samsung TV, making you aware of the limitations you may face.
How to download Disney + to a Samsung TV
The Disney + app is available on most Samsung smart TVs from 2016 onwards that use the Tizen operating system.
If your TV is older or runs on the Orsay operating system, it means that the Disney + app is not supported. Also, you cannot stream the service through your TV's web browser. If that's the case, skip to the next section to learn how you can keep watching Disney +.
To download the Disney + app:
Push the button Home on the remote control.
From the bottom menu, select App .
At the top right, select App search (the magnifying glass icon) and search Disney + .
From the search results, select the app Disney+ .
Once the app is installed, select Add to Home if you want to put it in the menu for easy access. Otherwise, select apri .
With the Disney + app open, select Subscribe now o Log in . Follow the on-screen instructions, which include an activation code; you will need a computer or cellphone for this.
On the TV, select Start streaming .
How to get Disney + on a Samsung TV without the app
If your Samsung TV doesn't support the Disney + app, don't panic. There are still ways you can watch Disney + on your TV.
Disney + supports a wide variety of devices, including streaming sticks like Chromecast, game consoles like PlayStation 5, and Windows and Mac laptops. Therefore, you can connect one to your Samsung TV (assuming it's not antique and has an HDMI port) and play in Disney + streaming through them.
For more information, see the Disney + Device Compatibility page.