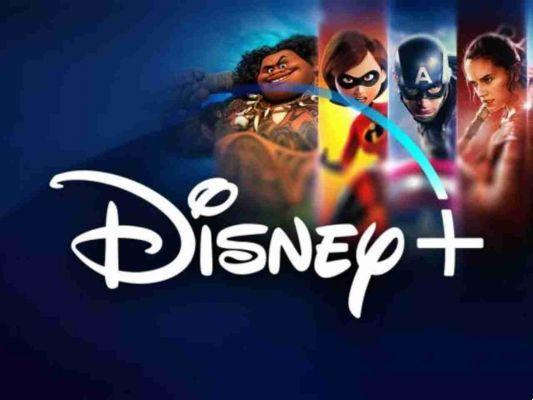 Here's how to enjoy the immersive sound experience of Dolby Atmos on the popular streaming service.
In addition to offering tons of content in 4K quality, Disney + also offers an array of movies and TV shows with immersive, high-quality Dolby Atmos audio.
We will highlight exactly what Dolby Atmos is and what you will need to enjoy Atmos content on Disney +.
What is Dolby Atmos
Dolby Atmos takes cinema-quality sound to new heights, literally. Instead of the usual surround sound offering a 360-degree soundstage, Atmos brings height into the equation.
The audio system configures the audio as objects. Instead of a vertical or horizontal system, Atmos sound also uses height channels to deliver a more immersive sound experience. So, in addition to hearing the sound all around you, Atmos places the sound above you and also behind you.
Compared to a traditional 5.1 or 7.1 home theater system, Dolby Atmos content represents a new level of sound.
While more complex systems are used in cinemas, at home you will need a Dolby Atmos compatible soundbar with speakers pointed upwards.
Along with many streaming services such as Disney +, Netflix, and Amazon Prime Video, Dolby Atmos content can also be found on Blu-Ray and Blu-Ray 4K discs.
What you need to watch Dolby Atmos on Disney +
You will need a few things to watch Dolby Atmos on Disney +. First, you need a compatible soundbar. There are several Dolby Atmos systems in different price ranges.
As a general rule, more expensive soundbars have more speakers for a more immersive experience. But you can also try Atmos content without breaking the bank.
The next part of the equation is a Dolby Atmos compatible streaming device. There are many available including Apple TV 4K, Amazon Fire TV, or a variety of Roku models.
Some high-end TVs also offer built-in support for Atmos content. This will allow you to use a soundbar compatible with the streaming apps included in the smart TV.
Finally, you will need a Disney + membership. You can do this directly on the Disney + website or via the companion app on your favorite streaming system.
How to find Disney + content that supports Dolby Atmos
When all your gear is ready, it's time to open Disney + and start searching for content.
Once you've found something you'd like to look at, select the tab Details . In the section Available in the following formats you should see Dolby Atmos.
Start playing the content to enjoy the top-notch audio format. The amount of Dolby Atmos content on Disney + continues to grow and there should always be something to watch and hear.
To confirm that you are listening to Dolby Atmos content, check the soundbar. There should be some type of light or other logo, depending on your gear, that shows Dolby Atmos is working.
If for some reason, your equipment isn't playing Dolby Atmos content, there are some troubleshooting tips you can try.
First, make sure your internet connection is the fastest possible on your streaming device or TV. Internet-related issues can cause Disney + to use lower quality video and audio by default.
Another quick and easy troubleshooting tip is to restart all your TV equipment, including your streaming device and soundbar.