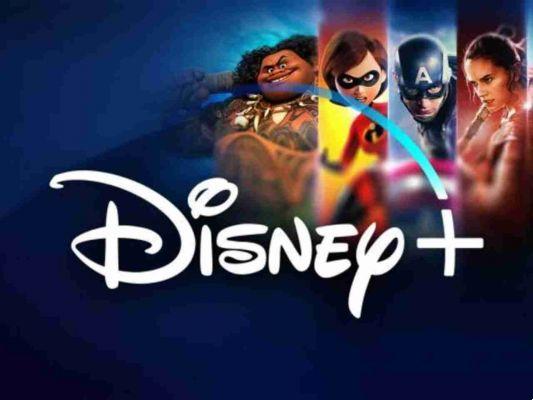 You can stream some Disney + movies in IMAX resolution, no matter what device you are using. Here's how to take advantage of the extended 1.90: 1 resolution.
Disney + offers a feature called IMAX Enhanced, which allows you to stream certain movies at an extended resolution of 1,90: 1. This means that the image takes up more screen space, providing a more immersive experience.
We will tell you everything you need to know about IMAX Enhanced and how to use it.
What is IMAX Enhanced on Disney +
You may have noticed that many modern Disney + movies don't take up the full height of the screen. This is due to their widescreen aspect ratio.
Now, some movies on Disney + are available in an extended format of 1,90: 1, which is marked as IMAX Enhanced. This means you can see up to 26% more of the original image.
However, that doesn't mean the entire movie will be available in those aspect ratios. Some movies only filmed selected scenes in the IMAX format.
How to enable IMAX Enhanced on Disney +
If a movie on Disney + supports IMAX Enhanced, it will have a label to indicate this. This appears next to the usual labels for age certification, subtitles, audio description, and so on.
If you want to watch in IMAX Enhanced, simply play the movie like you would any other. They are automatically set to play in the expanded resolution.
If you prefer to watch in standard widescreen resolution, go to the tab Versions . Here you can choose between IMAX Enhanced e Widescreen . The content of these versions is the same, only the resolution is different.
Any device you watch Disney + on supports IMAX Enhanced. This includes the desktop, mobile phone and smart TV.
Which Disney + movies support IMAX Enhanced
At the time of writing, the following movies support IMAX Enhanced on Disney +. They are all Marvel movies, but expect this list to expand over time as Disney continues to use IMAX cameras in its productions.
Ant-Man and the Wasp
Avengers: Infinity War
Avengers: Endgame
Black Panther
Black Widow
Captain America: The Civil War
Captain Marvel
Doctor Strange
Guardians of the Galaxy 1 and 2
Iron Man
Thor: Ragnarok
Shang-Chi and the Legend of the Ten Rings