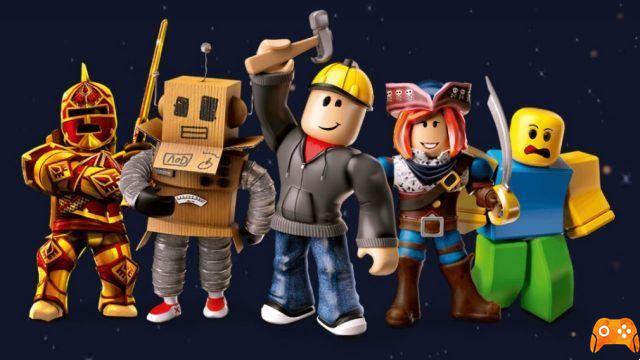 La Roblox platform, a particular mix between a kind of virtual social platform and a collection of minigames, can be used on PC, Xbox One and mobile devices running iOS or Android. Currently the game is not available on Playstation 4, Nintendo Switch or next generation consoles.
How to play Roblox on PC
In case you want to play Roblox using a PC, you have two different options. The first is to connect directly to the official Roblox website and create an account, by entering some data, a username and a password: in this way, you will be able to download the platform directly from the official website (choosing any game and trying to start it, in fact, a notification will appear asking you to install Roblox on your PC). If, on the other hand, you have a PC with Windows 10, you can download and install the Roblox application through the Windows Store.
In both cases, after installing the platform and creating an account you will finally be ready to start playing: to choose one of the available games and start it, you will first have to reconnect to the official Roblox website and then select the card GAMES from the top menu within the main screen. From here you can then access all minigames contained within the platform, and you can browse according to your tastes using the numerous category and the different filters that the site makes available, in order to find the minigame that is closest to your tastes. By selecting a minigame you will be able to view a preview, a description, the votes that have been assigned to it by other users and a long series of other details. To play the selected game, all you have to do is press the green button which contains an arrow pointing to the right.
How to play Roblox on smartphones and tablets
After downloading and installing the Roblox application on your mobile devices with Android or iOS operating system, and having created an account on the platform, the procedure to follow to start playing with Roblox is exactly the same as we have reported. in the previous paragraph regarding the PC version of the product. Also the options and features of the platform are basically the same both on PC and on smartphones and tablets, so you can choose the device on which to play only based on your taste and your personal comfort.