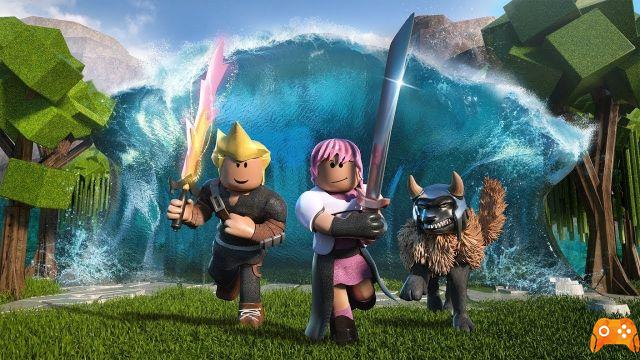 ---
It seems that Roblox is about to broaden its horizons. The social platform designed for the creation of numerous different game genres has so far been the prerogative of Xbox One, PC and mobile systems, but soon it could also arrive on Nintendo Switch and PlayStation 5.
To make it clear was Dave BaszuckiCEO Roblox Corporation, who during a conference call to discuss the company's results during the first quarter of 2021 revealed that its production could soon be available on new systems: "Switch, PlayStation, Oculus Quest, all these platforms would be appropriate for Roblox," says Baszucki . The fact that he also mentioned Oculus Quest therefore suggests that Roblox could even make its debut in the world of VR, thus expanding the experience of production towards horizons never before experienced.
Last June 2020 Roblox reached the enviable figure of 150 million monthly active users: a debut on consoles Sony e Nintendo, in addition to the possible transition to virtual reality, would further expand the popularity of the Roblox Corporation platform with the possibility of further expanding its users. At the moment, however, apart from the words of the CEO, there are no possible dates on when the debut on PS5, Switch or Oculus Quest could arrive. Apple recently stated that Roblox does not create games, a statement with which the managers of the platform have agreed. Have you read instead that a mysterious clown is terrorizing Roblox players?