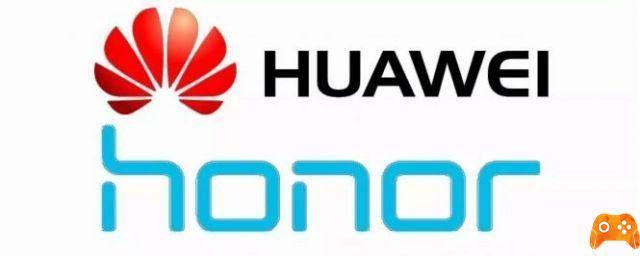 Are you looking to use due account WhatsApp on your Huawei and Honor smartphone? Then you're in the right place. Here we will help you to manage two WhatsApp accounts on a single Huawei / Honor device via the App Twin function.
While there are many ways to enjoy two WhatsApp accounts on a single Android device, Huawei and Honor phones come with a built-in calling feature App Twin. The App Twin feature clones the app and lets you log in separately without changing your phone. More importantly, you don't need to install third-party apps to clone apps. All Huawei and Honor phones with running EMUI hanno integrata this amazing feature.
Normally, without the App Twin feature, enabled users can only add one WhatsApp account at a time. However, if you activate the WhatsApp App Twin feature, you can log in to two different accounts for the same app at the same time.
The App Twin will automatically create the WhatsApp clone on the main screen which can be accessed individually. Users must tap the icon from the homescreen, enter a new number, verify and start using the services.
Related: How to unlock Huawei bootloader
In addition to WhatsApp, the App Twin feature also allows you to create clones of Facebook, Messenger and other popular Android app accounts. What are you waiting for? Follow the steps below to run two WhatsApp accounts on your Huawei / Honor phone.
How to use two WhatsApp accounts on Huawei / Honor devices via App Twin
1. Go to Settings .
2. Navigate and tap App Twin.
3. Here you will see the list of apps which support Dual App function. You need to activate the WhatsApp icon to create a clone.
4. Enter and verify your phone number to start using the services.
5. you are done, have fun!
This is the simple guide to run two WhatsApp accounts on a single Huawei / Honor device. It is very useful if you want to have two apps, one private and the other for work.
Do you have any question? Feel free to comment below!
Related: How to find IMEI number on any Huawei / Honor device
Further Reading:
How to change the screen resolution on Huawei and Honor devices
How to reset my Huawei and Honor device
How to forward calls on Huawei and Honor devices
Download Samsung Galaxy S10 theme for all Huawei EMUI devices (One UI Theme)
How to reset Huawei Mate 20 / Mate 20 Pro to factory settings