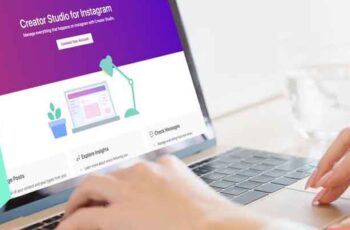 How to schedule Instagram posts from a professional or personal account. There are several ways to schedule an Instagram post. Instagram post scheduling can help you stay relevant and active on social media.
You can schedule Instagram posts with Creator Studio if you have a professional account. If you only have a personal account, you can use a third party app like Buffer.
Having a consistent presence on social media is key to being relevant and acquiring and maintaining followers. When using Instagram as a way to promote your business or brand, consistency is even more important.
Planning your posts in advance can be a useful way to keep up with regular posting, even if you aren't able to dedicate time to it every day. For those interested, there are several options, including Instagram's Creator Studio and third-party apps like Buffer, to do this.
How to schedule Instagram posts on a professional account using Creator Studio
You must have a professional Instagram account to schedule a post through Creator Studio. Professional accounts can be a business account, designed for companies and brands, or a creator account, designed for anyone with over 10.000 followers.
Link your Instagram account to Facebook's Creator Studio if needed.
In Creator Studio, select Create post, found in the left sidebar. So choose Instagram feed o IGTV.
Upload and create your post, including the desired caption, hashtags and mentions.
Click on carrot at the bottom, located next to the blue button Public.
In the pop-up window, select Plan.
Add the desired schedule details and then click Planning.
How to schedule Instagram posts on a personal account using the third party app, Buffer
If you keep your own account, you can schedule Instagram posts using a third party app like Buffer.
To schedule Instagram posts via Buffer from a personal account, you must have downloaded the Buffer app on your iPhone, iPad or Android and have both reminders and push notifications enabled on the app.
Create a free or paid account on the Buffer website.
Connect your Instagram account to your Buffer account.
On the Buffer website, select the tab Publication, located in the upper left corner of the screen.
If you have more than one connected account, click on the desired Instagram account, located on the left side of the Buffer dashboard.
click on Tail, located in the toolbar at the top.
Select What do you want to share?
Upload and create your post.
Next to Add to queue, select the carrot at the bottom.
In the pop-up menu, click Schedule posts.
Add the desired planning details and press Plan.
When the publication date and time arrives, you will receive a push notification from the Buffer app on your phone reminding you to post. Select the notification.
Toccata Open in Instagram.
Add your photos and caption, as well as any desired edits, like filters or other Instagram features, then tap Share.
How to see Instagram stories anonymously
Further Reading:
How to delete your Instagram account
How to put a GIF in your Instagram story
How to silence someone on Instagram
How to see who saved your Instagram posts
How to schedule posts on Instagram