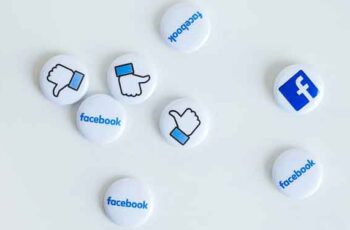 You don't need a third-party app to schedule Facebook posts on your Page. Here's how to do it on the site… Facebook is always changing its platform to better serve users. That's why Pages have so many features to fiddle with now, including the ability to schedule posts.
How to schedule posts on your Facebook page
While not the most impressive bombshell in your arsenal, being able to plan posts in advance is a luxury worth it. It helps you manage your Page and post scheduling more consistently. Here is a simple step-by-step guide to walk you through the planning process using Facebook's publishing tools ...
1. Find your publishing tools
On your Facebook Page, you will see a menu on the left side. Under the options like Announcement Center and Stats is the tab Publishing tools. Select it.
This brings you to a hub full of useful tools for marketers and entrepreneurs. Getting to know them can improve your experience on the professional side of Facebook, as well as what your brand can accomplish on it.
In fact, read as many tips and tricks as possible on Facebook. They can be essential to understanding how the social network works, not to mention if it's the right one for you.
2. Select Create post
The main feature you will find in Publishing Tools are the post. But the hub also gives you access to a number of other features to experiment with.
If you use video in your marketing strategy, for example, you should explore Creator Studio's upload or live streaming options. Also check out the Business Suite to set up ads, analyze them, and more.
In terms of posting to your Page, however, Facebook's basic tools are all you need. Just select the button Create post. You can then compose whatever you want to share later.
3. Create your post on the Facebook page
There are many things you can add to your new post, such as a location and a "feel". You can also select if you want to post it on both Facebook and Instagram.
Don't underestimate what these platforms can do together. Learn more about how Instagram works too and imagine what kind of content you might be promoting on it.
Something about posting tools to keep in mind, however, is that a photo or video post can't contain a call-to-action button or a visual preview of a link at the same time. You can still add these things in your post text, but they won't show up as preview images.
For example, if you run a blog, you can't add a video and a preview of an article at the same time, but you can add a video and a link to your blog in the post text (Facebook just won't load its usual preview of the post. on the blog).
Whatever you need for the post to look its best, put it all together. Once ready, think about when you want it to be published. Of course, you can go back and make changes before and after publishing it.
4. Schedule your post on Facebook
In the lower right corner of the window New post there is the button Public with an arrow next to it. Click the arrow and select Schedule posts. A new window will appear where you can choose the date and time you want.
It's a good idea to do some planning and research in advance. This way you can get the timing right and reach as many people as possible.
After selecting a time slot, click the button Plan.
The post will then appear in the section Scheduled of your Publishing Tools. From there you can edit the post and settings, as well as create an ad. Everything you need to get your message across is right there.
Why schedule posts with Facebook tools?
A good question is why you should care about publishing tools when you could just be using apps like Loomly or Buffer. The answer depends on your management skills and how complicated your business is, especially in terms of social media profiles.
Post scheduling apps are very useful, often with far more professional options than Facebook. But their design is primarily for people with accounts across multiple networks.
If all you use is Facebook and Instagram, using the built-in tools ready for you is a more straightforward approach. You won't have to deal with a bunch of software just to schedule a small update. Your Page can be all the support you need.
How to see chats archived on Facebook Messenger
Keep learning how Facebook can help your goals
Growing your public image isn't easy, but mastering social media is definitely a good way to do it. Among the many marketing tricks at your disposal, Facebook offers the technology to schedule posts.
To do this, however, you need to know how social networks can benefit you and your goals the most. It's a challenging process, but you could easily get to enjoy it.
Further Reading:
How to schedule Instagram posts
How to delete your Instagram account
How to unblock someone on Facebook
How to make your Facebook profile private
How to see hidden friends on Facebook