Review for Life is Strange: True Colors. Game for PC, PlayStation 4, Xbox One, Nintendo Switch, PlayStation 5, Xbox Series X and Google Stadia, the video game was released on 10/09/2021
Life is Strange: True Colors is the evolution, in many ways, of everything that has been and has represented the titles before, a notable raising of the bar for the Life is Strange franchise, for Deck Nine and honestly for the medium. video game; we clarify it immediately so as to make you run to buy it, if you were still in doubt. Now that we have placed the cards face up on the table, let's see how this new iteration of the saga shows us the maturity it is slowly reaching. Let me be clear from now on; the formula remains almost that of the previous titles in the saga, so we will focus on what makes Life is Strange: True Colors different (and, in most cases, better) than what has been played so far.
In short, put down your backpack and grab a cold drink: welcome to this review.

A normal girl in a normal town
Alex just wants to be a normal girl in a normal city. Why can't it be? Well, one of the factors is the status quo of the franchise, the one to which even Life is Strange: True Colors fits, that is, the presence, in some form or context, of a superpower, in this case that of Alex.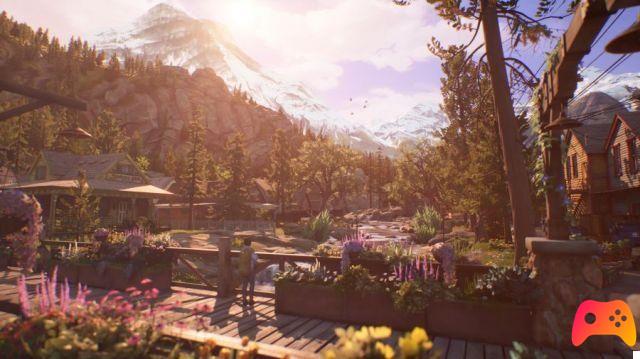 But forget Daniel Diaz's telekinesis or Max Caufield's manipulation of time: Alex has the power of empathy, but elevated to herself; every strong emotion felt by someone close to her is not only perceived by her, but makes the poor girl sounding board of that feeling, leading her to feel it herself, but violently amplified.
Surely where we find it at the beginning of its history, a sort of center for family custody, it is not the best place to be with such a superpower, and it is in particular this search for a sense of belonging that pushes it to " try better ". A destination already has it, a destination that becomes double when we discover that the town of Haven Springs, to which Alex decides to leave, is also the new quiet and remote home of his brother Gabe, separated from her a little less than 10 years earlier. following the death of his mother and the abandonment of his father.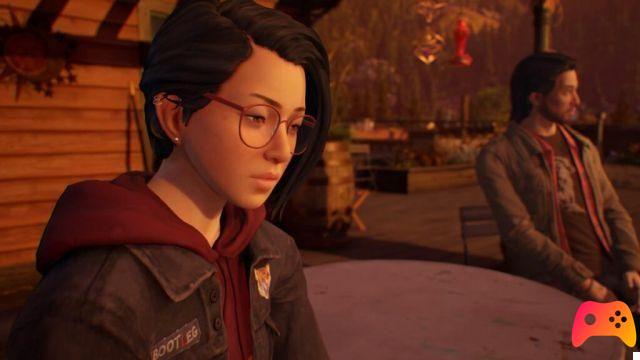 Immediately Life is Strange: True Colors gives us an Alex with a double value: the "usual" whiteboard that allows us to empathize with her and with what happens to her on the one hand, on the other a well-defined personality but that she itself seems accustomed to suppressing. In this context it is interesting that Alex interprets her power as a curse, and that it is her apparent inability to function normally in a social context that drives her to seek peace in confinement and in the only family she has left.
And I'll bury my future behind
The arrival in Haven Springs seems to be the crowning of a dream, a paradise that, even only from an aesthetic point of view, has managed to touch the emotional keys of the writer in an immediate, almost instinctive way. As always, music is the frame and amplifier of the events on the screen, in a way that, later on, will also be contextualized in the story, but in this opening it is clear that the song ("Home" by Gabrielle Aplin) also expresses the sense of home which the town immediately returns to Alex.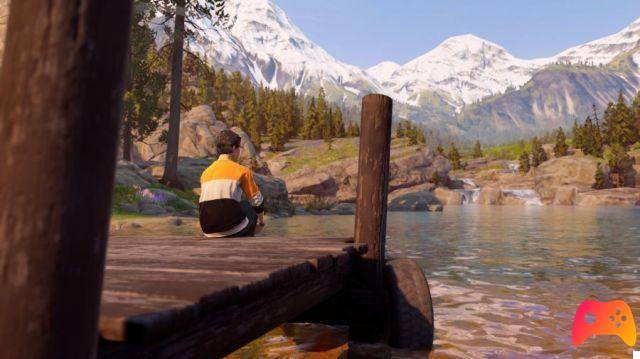 Already Alex's first facial animations had made us realize the extra gear that Life is Strange: True Colors had gotten into gear while we were distracted waiting for its release, but it is in reflective moments such as the arrival of the protagonist in Haven Springs that is revealed the step operated by Deck Nine: every second of silence is more mature, every contemplative parenthesis of the splendid places that surround us is more refined. The only real flaw that can be attributed to the first chapter of the 5 that make up Life is Strange: True Colors is the anomalous positioning of that violent drama that had strongly characterized the two previous "numbered" ones (LIS and LIS 2), but on every other aspect is a perfect introduction to the game, to Alex's power, and to the people and events of Haven Springs.
I don't care if it hurts
If with the first episode, Deck Nine had given us a smattering of the various characters and the mood that reigns in Haven Springs, the second tries to maintain the status quo on an emotional and informative level, while giving Alex the opportunity to reread the own power in a positive key: in the context of an event that we will not spoil, in fact, the protagonist will find herself the driving force of a "homo ex machina" who acts as an emotional catharsis for one of the supporting actors and as a keystone, for Alex, of his apparent "curse".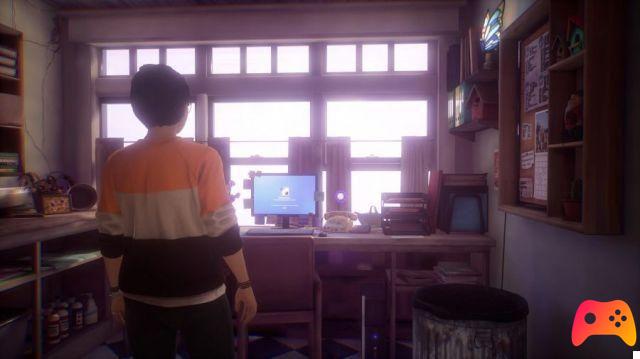 Her power, unexpectedly for her but predictably for the "us" player, can be directed and used for a good purpose: taking care of others, finally, all the pain Alex experienced before the events of Life is Strange: True Colors has finally a sense, a meaning and a purpose, and she with them.
Gradually the situations in which we will find ourselves having to use the powers will become more and more intense, up to the use of what in some behind the scenes videos was called Nova, a sort of complete immersion in the emotion felt by our supporting actor who it allows us to see the world literally as they see it. The implementation of this particular use of power is far less sensational than you are probably imagining, but it remains narratively powerful.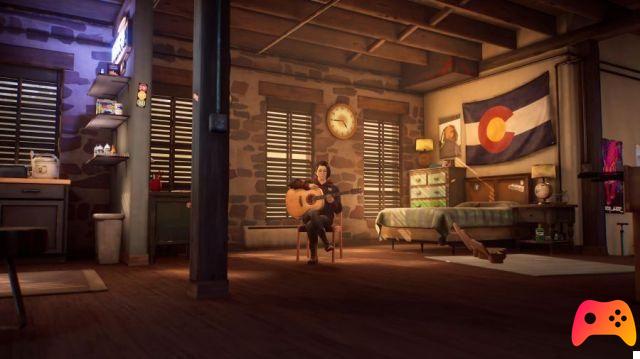 However, the care that Deck Nine puts into the development of each character does not disappear: Life is Strange: True Colors cares so much for its characters that it dedicates a large part of an episode to trying to make one of them feel better emotionally, in a parenthesis that recalls something already experienced in Life is Strange: Before the Storm (Steph has to do with it, without spoiling you too much).
You've got a story you never tell
The formula of Life is Strange: True Colors remains what we expect, in its entirety, without however much of the hiccups of the previous iterations.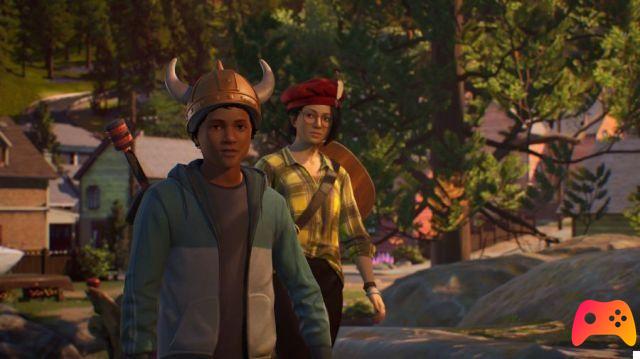 There is a detail that more than the others detaches True Colors from the others: in every dialogue and in every interaction it is impossible not to recognize how much the greater expressiveness of the characters of Life is Strange: True Colors contributes to the sense of immersion; obviously we are not at the levels of a The Last of Us Part II, but the suspension of disbelief that the intro had given us remains constant throughout the duration of the adventure, above all thanks to the paraverbal language of the supporting actors, on whose face we can read much more than what the excellent dubbing tells us explicitly.
Cause I heard the rain, as I felt you coming loose
If in the words of the writer you have read pure enthusiasm for what Life is Strange: True Colors shows, represents and is, so much so that it left us a void once the controller was placed on the arrival of the final credits, it is also right to tell you what it doesn't work, in this title. Unlike what happened previously, Life is Strange: True Colors is released in its entirety, thus deprived of that expectation that has always characterized the release of two consecutive episodes, at least so far: this particular can be seen, quite clearly , in the endings of the central episodes, occasions in which the narrative suffers a halt that does not work as it should.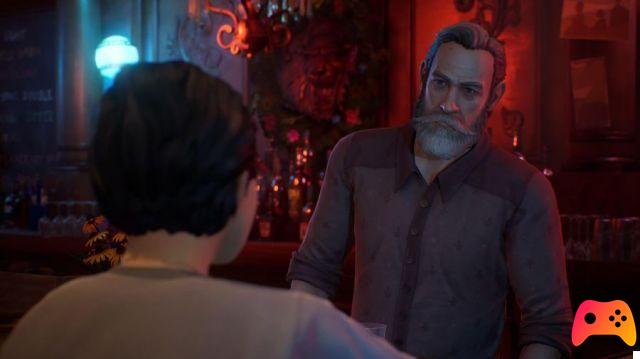 There are not the very big rhythm problems that we expected a little, except in episode 5 which, if on the one hand decides to take a breath before the final rush, on the other it perhaps lingers a little too much, flattening excessively the pace that the previous cliffhanger had imposed on us.
A second note that can be made in Life is Strange: True Colors is the management of "non-essential" assets: more than a few times we have come across a pedestrian with a very low resolution face, or a glimpse of a landscape that is too clearly 2D , but these are all moments that fortunately fail to ruin the experience.
Life is Strange: True Colors is a perfectly hic et nunc title, a game that focuses on empathy in a historical moment in which more than ever there is a need to think about others with the same care with which one thinks of themselves. The steps forward made on a graphic level travel parallel to those in the narrative field, elements of total immersion that engulfs us at the beginning and that does not let us go until the end of the experience. Like it or not, Haven Springs is a paradise that we and Alex will soon call home, its inhabitants, our friends, the shadow of the mining giant with something to hide, our enemy. Let yourself be squeezed by the embrace that Deck Nine is ready to give you, because never as it is now there is a need for games like this, ready to move and move us, and remember, even in the darkest moments, in which you seem not to feel home nowhere ... home is not something you find, it is something you build around you.
► Life is Strange: True Colors is an Adventure-type game published by Square Enix for PC, PlayStation 4, Xbox One, Nintendo Switch, PlayStation 5, Xbox Series X and Google Stadia, the video game was released on 10/09/2021