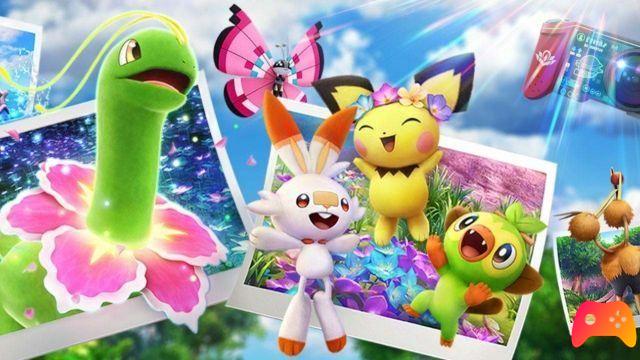 Review for New Pokémon Snap. Game for Nintendo Switch, the video game was released on 30/04/2021
Have you been a fan of Pokémon since childhood but tired of the usual streak of the regular series and can't keep up with the more than 800 beasts released over the years? For you and, of course, for die-hard fans who don't miss a game has just come out New Pokémon Snap, unlikely follow-up after 22 years of one of the most unlikely spin-offs in the series, released on Nintendo 64 in 1999 and originally developed by Hal Laboratory. Why unlikely you ask? Because in fact the concept of exploring levels on tracks in which live wild Pokémon to take photos and throw fruit in fact must have sounded quite bizarre even to Nintendo and the players at the time. Despite some flaws, however, Pokémon Snap had a decent following in a time when anything with Pokémon branding on it was a bang and managed to approach the cartoon in a way that the regular series, tied to its RPG mechanics, could not.
In addition, over the years. Snap has taken on cult status and plenty of gamers have always hoped for its return, especially when a console like Wii U and its game pad seemed like the perfect home for the series. Finally today, in 2021, the nostalgic dreams of those players (and those who write to you) have come true: New Pokémon Snap is available on Nintendo Switch and we can tell you that yes, it manages to recapture the magic of the original and despite some micro-flaws, it can aim to make Snap achieve the global success it deserved.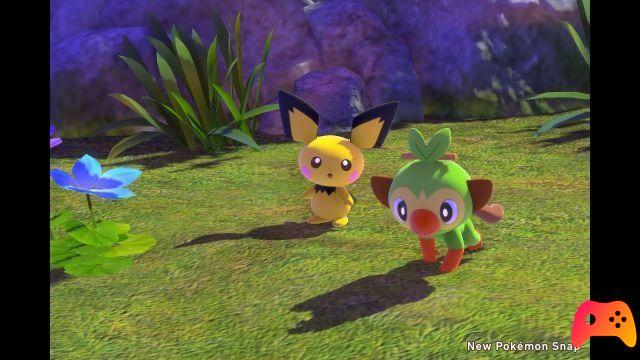 Tough and bursting, all photogenic
Developed by Bandai Namco (the team responsible for Pokkén), New Pokémon Snap sends us to the wild region of Lentil, where Professor Speculux and his assistants are studying the life of indigenous Poké species and their behaviors. For this reason, inspired by the work of another famous professor (wink), he created a vehicle capable of sending researchers safely and comfortably to the most inaccessible areas, to photograph Pokémon in their natural environment.
The camera is new, the vehicle is renewed but the concept as you can see remains the same, even if New Pokémon Snap is much more committed to offering us a more structured progression and a nice "story", linked to following in the footsteps of the legendary adventurer Captain Vince in search of the mysterious Lumina Pokémon and their strange bioluminescence.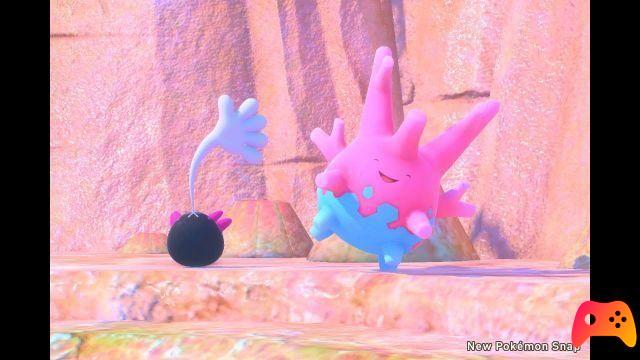 Don't expect big twists - even if there will be some nice extras and nostalgic hints to the original - or Tarantino-esque dialogue (surprisingly part of the game is dubbed) but we appreciated how a important accent on the texture, extending longevity a lot of the game compared to an original where you could explore everything there was to explore in minutes.
Password: variety
New Pokémon Snap makes expanding the original in terms of content one of its key features, correcting one of the macro-flaws of the 1999 title. This episode for Switch has more than 3 times the number of Pokémon (we are above 200), almost double the levels and of each of them it offers a night variant and a daylight variant, with a drastically different feeling. The levels are about the same length as those of the first game - that is a few minutes in total - and are a sight to behold, with vibrant colors and 3D models at a level probably never reached in a Pokémon game.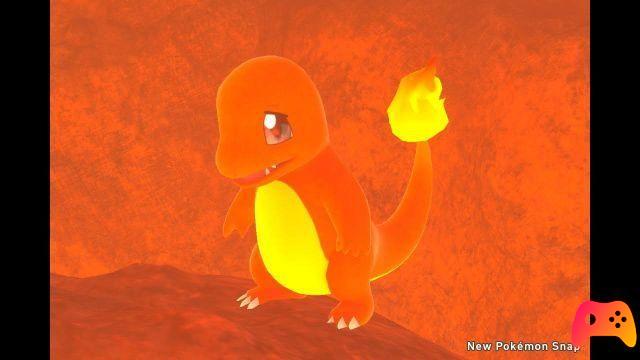 Exploring them for the first time will be such an incredible pleasure, but those familiar with the series know that in the end the heart of the experience with this game is in the repetition, in exploring the levels over and over again to seek new paths, new Pokémon. or new ways to interact with them, as well as obviously working hard to take the best photographs possible. And here too New Pokémon Snap offers tons of more options, able to offer variety and make subsequent expeditions to an area always interesting. First of all, earning experience and points in a single level will unlock alternate versions of the same, as if you were really becoming familiar with the area, unlocking new roads, Pokémon or behaviors. To encourage us to interact in new ways with the levels, moreover, the developers have added a system of "Requests" by the team of Professor Speculux, who will ask us to take special photos to unlock new objects and effects.
Hey Pikachu, I see you fit
The real protagonists, however, remain them, the Pocket Monsters, of course. We have been surprised several times by the level of animations and graphics quality with which the Pokémon of New Pokémon Snap are made, a real dream for an enthusiast. Whether it's Wingull's sky hovering over the beach, Magikarp's splashes or Tyranitar's brute force, our Pokémon have never looked so beautiful and so real.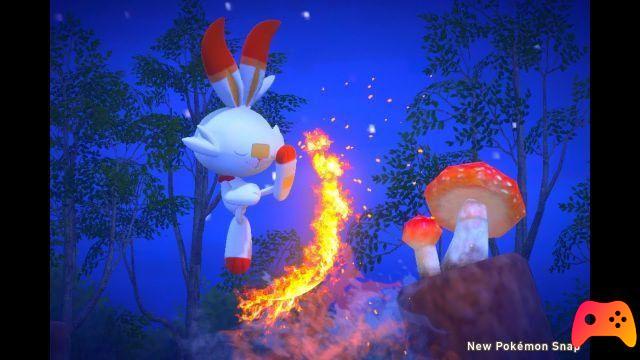 And also so many, at least as regards Pokémon Snap, where there are more than 200 chosen species, each wisely placed in its natural environment, among forests, glaciers and snow-capped peaks. Compared to the first Snap, which only featured Generation I Pokémon, of course this sequel explores all of these past 22 years of Poké history, choosing its protagonists here and there, with a particular emphasis on generations from the fourth onwards. Obviously it is impossible to see all your favorites, but the choices made - apart from some really obvious shortcomings - are still acceptable and have helped to create a varied and colorful safari.
What we could not digest was the exclusion of two characteristics of the original: the evolutions and the verses of the Pokémon. First, in New Pokémon Snap Pokémon will not evolve during the levels; in the original it was common to come across puzzles that saw us interact with the environment to push, for example, a Charmeleon to become a Charizard after diving into a pool of lava. Here all this is absent and the Pokémon you will encounter in the levels will remain those from start to finish. However, the interactions between elements of different species and environmental puzzles remain, but we are sorry that we cannot see any of those Magikarps becoming a Gyarados in some way.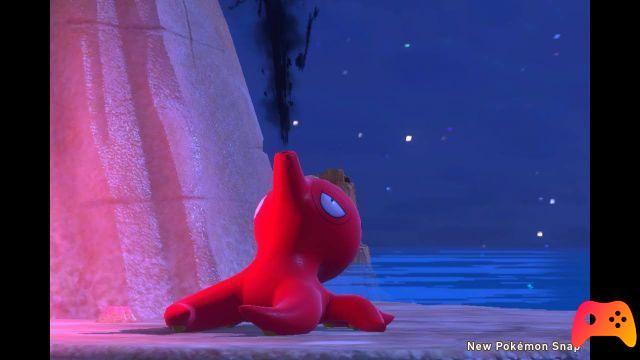 Why do not you talk?
What has hurt us even more and honestly seems inexplicable is how it was done the choice of giving Pokémon unpublished verses, very similar to those of real animals and not the classic ones of the anime, except for Pikachu of course. Meeting Charmander and Squirtle and not hearing them repeat their name in an adorable way was so weird and affected our level of immersion in the game. We understand that there are many Pokémon and also several international adaptations of the names, but if the original could on Nintendo 64 to sample the various "Bulba! Bulbasaur "and" Clefaaairy ", there is no excuse today on the Switch.
All this in addition to one series of disappointing music that we will listen to during the menus, for an audio sector that is definitely the least successful part of the project.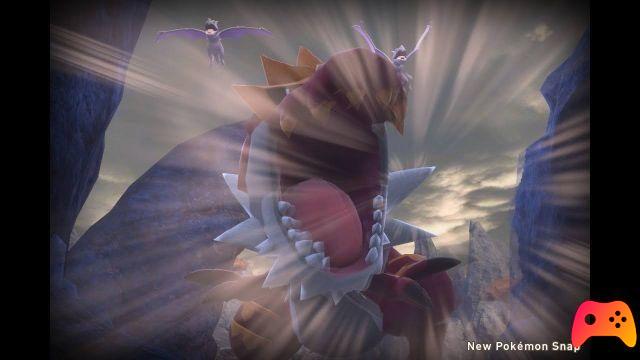 Snap that wins you do not change
Something that certainly hasn't undergone a revolution, but a refinement is the gameplay; which is certainly not a bad thing, on the contrary. New Pokémon Snap continues to be a game on the tracks where you can take pictures of Pokémon, interacting with them thanks to objects such as fruit to feed them or music for which to turn them on our side or dance. Compared to the past a scan has been added (which you will continually spam at the beginning) which reveals the location of monsters and points of interest and some luminescent spheres that we don't want to tell you much about. The game will introduce all of these tools slowly, so please be patient!
After finishing the hike, as usual the professor will judge your shots by assigning a score and an evaluation (from bronze to diamond) depending on the size, composition of the image, the direction of the Pokémon's gaze, almost unchanged compared to the past. What has changed dramatically is how each Pokémon can be cataloged in the Fotodex with 4 different shots, based on a particular activity or pose. It will therefore be our task to try not only to find a certain Pokémon, but also to trigger the right conditions for the shot that we were missing.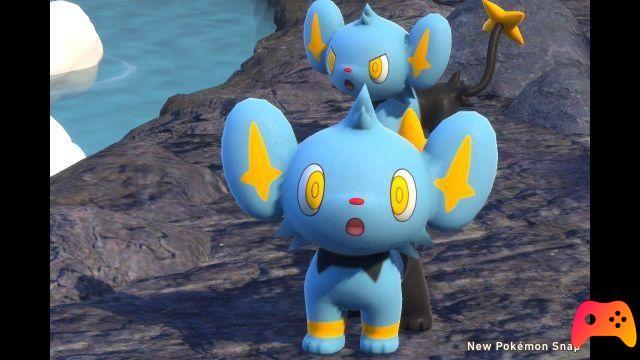 #IgersSmeraldopoli
All this good, very good, but New Pokémon Snap in 2021 also had another task: to bring the series online, obviously. And get Twitter flooded with photos. And so Bandai Namco did, allowing from base camp to edit and upload our favorite shots on the net. There are leaderboards and showcases divided by levels, language or highlighting the trendiest photos, where you can vote for your favorites. Nothing spectacular, but it works.
Those that have not completely convinced us are the editing options: you can intervene on the images in the first place by rearranging the shot and acting on - few, too few - Instagram-style options, then you can add nice stickers, effects and frames. The problem here lies not only in the limitation (especially before unlocking some effects during the game) of the options, but also in the nature of the images, which all tend to look alike a little (in the end the Pokémon and the levels are the same ...). The most successful photos for now are those meme-style ones where you can be funny with stickers, but we are a little afraid that the novelty effect will disappear soon.
So what New Pokémon Snap needs is support, in Animal Crossing style for one thing, with new poses, Pokémon, levels and maybe some seasonal events to stay current. Because otherwise the development team has done a phenomenal job, managing to create a relaxing, fun and content-rich game that honors the original, modernizing itself enough to remain relevant even in 2021. For those who love Pokémon, a purchase obliged, for those who loved them once perhaps even more obliged.
► New Pokémon Snap is a Simulation-type game developed by Bandai Namco and published by Nintendo for Nintendo Switch, the video game was released on 30/04/2021