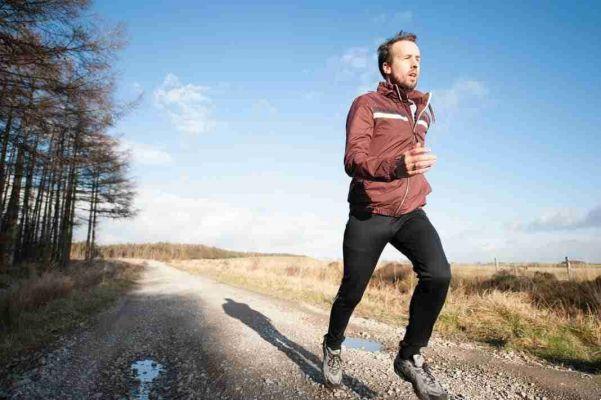 The best training apps for Android and iOS. Discover the best apps to train and keep fit on Android and iPhone.
You love physical activity or you intend to start putting your body in perfect physical shape, these apps, depending on the one you choose, will help you in your training and follow your progress.
Discover through this list the best apps to train on Android and iOS.
Training app
Here is our selection of training apps that you can try on your smartphone or tablet.
Runtastic Running and Fitness
https://youtu.be/uDiTTan3VuE
There is only one app to start running or improve your results in the summer, and that's Runtastic!
Start running to lose weight or improve as a runner - it's not difficult if you use the right methods. Inspiration galore, repeat and motivating stats, annual running goal and live prods!
Get in shape, lose weight and start tracking your activities such as running, jogging, biking and walking using GPS, and measure parameters such as distance, duration, speed, elevation, calories burned and more. Furthermore, it is optimized for Apple Watch.
Download now for Android and iOS
Runtastic Results
https://youtu.be/H7lFqn5MKrU
A personal trainer to train and lose weight when you have time (do you have 20 minutes after work or before going to the beach?) And wherever you want (at home) to lose weight and see excellent results in no time!
Example: with 30 minutes 4 times a week, you will have done a good two hours of training in 7 days, and it doesn't take much to tone up and lose weight
Plus, with the SUPER NEW Workout Creator create your own personalized workout based on how much time you have and which muscles you want to work on!
Specific and quick exercises to lose weight on the stomach, legs and buttocks, which you can do comfortably at home or in the gym, to better adapt to your commitments: the training plan prepares for you a series of free body exercises focused on legs, abdominals, buttocks and cardio training, not only to burn fat and lose weight throughout the body but also tone locally. No equipment needed!
Also, choose one of the independent workouts depending on how much time you have or the zone you want to train.
Download now for Android and iOS
Nike + Training Club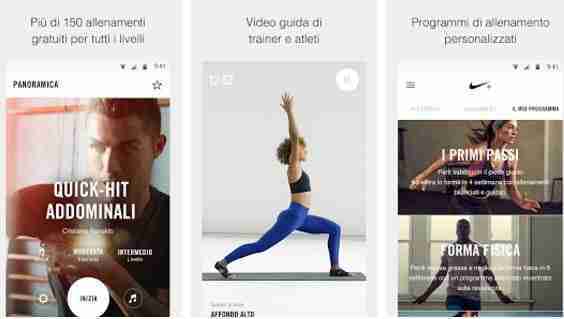 Nike + Training Club, your ultimate personal trainer. Improve your shape with over 150 free workouts to challenge your whole body. From strength and endurance exercises to mobility and yoga sessions, all with the guidance of world-class Nike Master Trainers. Do you want a more toned body? Its personalized training programs adapt to you and your commitments to help you reach your goal, whatever your starting level
Download now for Android and iOS
Strava-GPS
https://youtu.be/zCYzM-Pd8oo
If you like running, cycling or just enjoying an outdoor activity, Strava will thrill you. Try it, it costs nothing!
Millions of runners, cyclists and tons of others who love to exercise use Strava to record their activities, compare their performance over time, connect to the community, and share photos, stories and special moments from their adventures with friends.
Download now for Android and iOS
SWorkit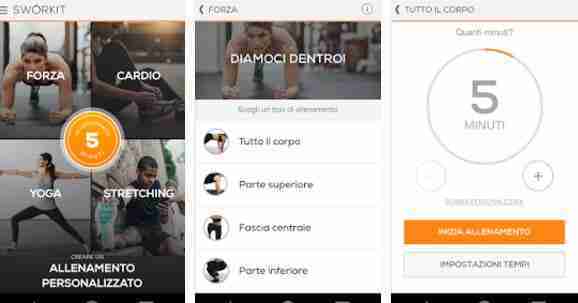 Personalized workouts fit your schedule and goals versus having to rearrange your schedules to train. Train anywhere, anytime because you don't need any equipment. No gym. No excuses.
Join 14 million users who have downloaded Sworkit apps to help achieve their fitness goals.
Unlike other applications that only make updates available once you have upgraded, with Sworkit you can take advantage of all the free workouts Sworkit has to offer and thus only decide to upgrade to Sworkit Premium when you are ready.
Download now for Android and iOS