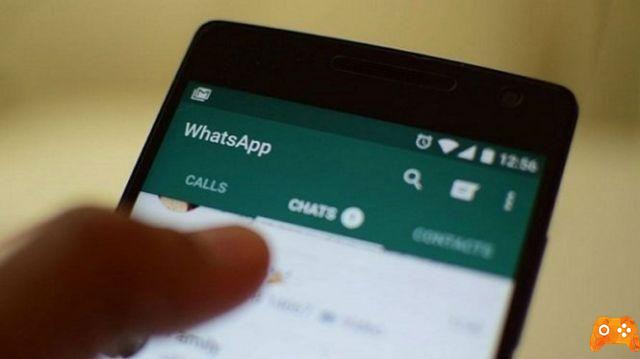 Want to use WhasApp without your phone number personal? Ok it can be done. I think you already know that a phone number is required to message contacts in your messaging application, but if you want to keep your number out of the application, there is a way around this coercion.
Unlike most instant messaging apps, a phone number is required to use WhatsApp which acts as a unique identifier. But not everyone wants to use their personal phone number. And if you're using a tablet, most of these devices don't have a SIM card slot.
The only option is to use a virtual phone number assigned by an application specifically dedicated for this type of service.
If you own a smartphone and want to use WhatsApp with your phone number and want to use the same number on a tablet without a SIM card, for example, the only option is to use WhatsApp web on a tablet via a browser.
Sign up on WhatsApp without your personal phone number
[irp]
[irp]
The trick is not to skip entering the number to register because it is impossible to use WhasApp without your phone number. This involves setting up an account with a virtual phone number. TextNow is one of the best apps for this type of operation and it is completely free.
Start by downloading TextNow from the Play Store
After installation, you will receive a number. Click on the 3 lines in the upper left corner of the smartphone, you should see the virtual phone number. Write it down and go back to the WhatsApp app you just installed. This means that you have not yet configured the messaging application.
If you want to start from scratch with the virtual number, go to the application settings and empty the WhatsApp data and cache. When you open the app again, it will be as if it was just installed.
When setting up your account, enter the Textnow number for verification by filling in the corresponding code. An SMS will be sent to you. Wait 5 minutes for verification to fail.
[irp]
You will be prompted to verify your WhatsApp account via a call. Choose this verification method and you will receive a call via the Textnow application. Write down the code dictated by the artificial intelligence and enter it in the WhatsApp application to validate your account.
Further Reading:
How to activate WhatsApp without SIM
How to find your phone number on Android and iOS
How to change phone number on WhatsApp from the same phone or from a new phone
How to remove phone number from Instagram (phone and PC)
How to change your WhatsApp phone number