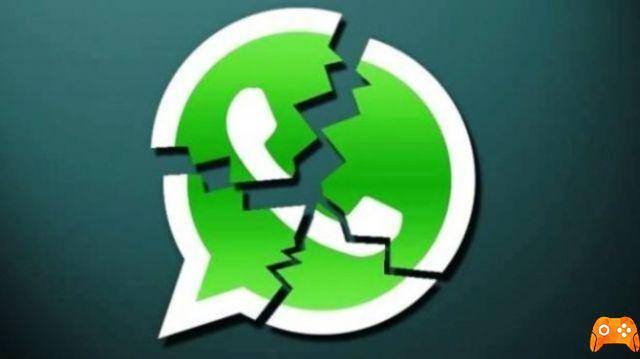 8 best solutions for when WhatsApp notifications do not arrive on iPhone and Android. WhatsApp is one of the most popular instant messaging apps in the world. In February 2020, the Facebook-owned company announced 2 million users, up from 1.5 million in 2018.
WhatsApp quickly adds functionality to the app and has become an integral part of many people to connect with friends, family and even advertise businesses through WhatsApp statuses and groups. Because of this, it can be heartbreaking if you do. WhatsApp notifications are not coming to iPhone or Android.
One user texted me saying: why am I not getting Whatsapp notifications, why am I not getting Whatsapp notifications? The problem is more noticeable on Android devices, as some third-party Android masks or extensions can close the app in the background.
You can also attribute the problem to multiple factors, including battery saving mode enabled, WhatApp not using mobile data in the background, WhatsApp not working and more. This post will guide you through the nine best ways to solve the problem with WhatsApp Notifications Not Arriving on iPhone and Android. Let's get started.
What to do when WhatsApp notifications do not arrive or are late, how to fix on iPhone and Android.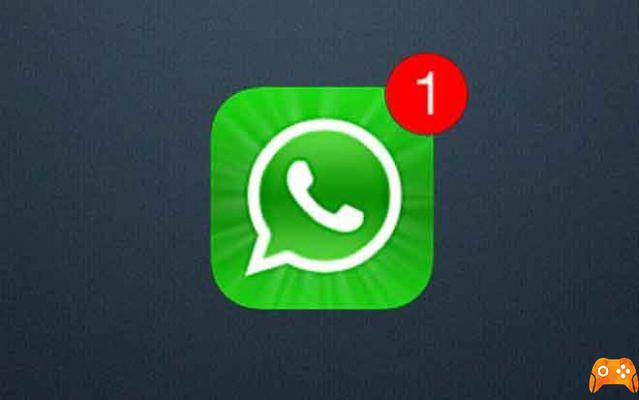 Update WhatsApp if you do not receive the Notifications
WhatsApp frequently updates its app on iOS and Android. Problems with notifications could occur due to a WhatsApp bug. Go to the App Store or Google Play Store and update the WhatsApp app to the latest version. Those using WhatsApp beta on Android and iOS should update their respective builds of WhatsApp to the latest versions, which provide several bug fixes and performance improvements.
Turn on iPhone and Android notifications.
While setting up WhatsApp, you may have denied WhatsApp the necessary permission for notifications. It is always advisable to take a look at the notifications permissions on iOS and Android and enable them.
On iPhone, open the WhatsApp app and go to Settings> Notifications and enable notifications for Messages and Group. Alternatively, you can open the Settings app on iPhone and go to WhatsApp> Notification> and enable the Allow Notification option.
On Android, press and hold the WhatsApp icon and open the app information. Now go to Manage notifications and enable Allow notifications.
Manage Whatsapp notification channels (Android).
With Android 8.0 Oreo, Google has announced notification channels for Android. WhatsApp has implemented the feature, which allows you to close different types of WhatsApp notifications and lets you customize the ringtone and vibration pattern.
Press and hold the WhatsApp icon and go to the app information. Open Manage notifications> More. There you will see notification channels for chat history backup, critical call app alerts and more. Make sure all options are enabled to allow you to send WhatsApp notification on your Android phone.
Enable background app updates.
For smooth delivery of notifications, you must allow WhatsApp to work properly in the background.
For iPhone users, you can go to Settings> WhatsApp> and enable the Update app in background option.
Android users can long tap the WhatsApp app icon to open the app information. Go to Mobile data and Wi-Fi and enable the Background data option.
Enable Mobile Data for Whatsapp (iPhone)
iOS allows you to restrict mobile data usage for certain apps from the settings menu. If the option is enabled for the WhatsApp app, you may not be able to receive notifications on the iPhone. Open the Settings app on the iPhone and scroll down to WhatsApp and enable mobile data for the app.
Disable Do Not Disturb
If you accidentally enabled DND on iPhone or Android, you may not receive any notifications on WhatsApp.
To disable DND on iPhone, swipe down from the top right corner and open Control Center. Disable DND from Settings.
On Android, open the Notifications panel and access the Notification feature to disable DND.
Disable battery saver mode on iPhone and Android.
Battery saver mode on iPhone and Android is designed to save battery, but sometimes it can hinder other functions. Limit the functions of some background apps. When using low power mode, you may experience problems with WhatsApp notifications not working on iPhone and Android.
To disable battery saver mode, open the iPhone Settings> Battery app and turn off power saver mode.
On Android, open Settings> Battery and turn off battery saver mode.
Unmute Whatsapp audio.
You may have disabled some annoying users and groups on WhatsApp. In such cases, you will not receive any message notifications from them. These users or groups must be un-muted to start receiving notifications again. The trick is the same on iPhone and Android. Open the WhatsApp app> Open any chat> tap the profile icon at the top> Turn sound on in the next menu.
conclusion
At times, the silence of WhatsApp notifications can be peace. However, if they turn into hours, check out our solutions and try them to fix the problem. You don't want to miss important messages from family, friends and other groups. Let us know what tips helped you solve and if you found a new method to solve the problem with notifications on Whatsapp.
To read more:
Whatsapp notifications are late [Solved].
WhatsApp notifications not working, 8 solutions.
What to do if WhatsApp does not show notifications on Android.
Notifications are not arriving on our phone
Notifications do not work on Xiaomi phones with MIUI