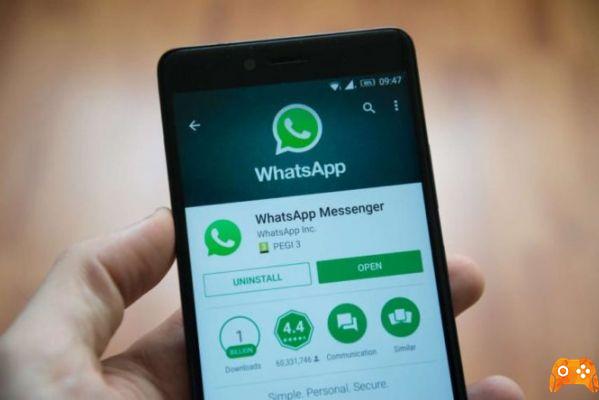 WhatsApp posted an ad for all of his identification using the messaging application with a phone Android. Today Monday, November 12, all messages, files and photos that have accumulated over time in the application will be deleted, although there is a way to keep them.
How to transfer Whatsapp backup from one Android to another >>
The reason that today WhatsApp will delete the messages and photos of Android users is due to an agreement reached with Google WhatsApp with which all chats, photos, videos and other files accumulated after using the application can be stored on one outdoor unit, namely the Google file storage service and without consuming the space of our account.
The downside is that WhatsApp has decided to delete all messages, photos and videos that have not been saved in the last 12 months, this means that if you haven't backed up during the last year you can lose all the memories you have collected during this time.
This news does not interest Apple users, since WhatsApp already had an agreement with the Apple company, with which all data was stored on an account in the company's cloud or on iCloud.
Through a statement, the application that belongs to Facebook for a couple of years provided a simple solution whereby users could keep their data and photos before mass deletion: "to avoid the loss of such data, you we recommend that you make a backup of your WhatsApp information before November 12, 2018. "
Making a backup is really quick and easy. Open the WhatsApp application, go to the menu in the upper right corner indicated by the three vertical dots symbol. Click on the Settings section that will appear last. You will see a new screen with your name and profile photo followed by a series of sections, the second or Chat is the one you need to select.
Then go to the Backup option. Now you just have to make sure you have your Google account, where all the data will be saved and hit the green Save button. Also make sure that you are connected to a secure WiFi network so as not to consume your mobile data.
Backup your data on WhatsApp immediately, otherwise it will be deleted >>
Further Reading:
How to speed up Whatsapp audio messages on PC and phone
WhatsApp: how not to send photos to the wrong people
This is the dark WhatsApp theme for Android in the latest beta version of the app
How to recover deleted WhatsApp messages
How to change Whatsapp group administrator