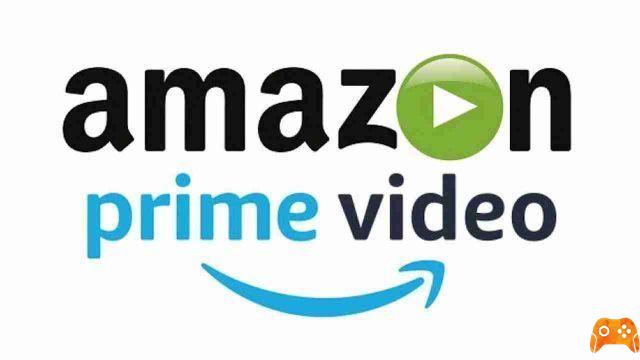 Amazon Prime Video is one of the most popular streaming services around the world, and for good reason. That's why Amazon Prime Video is worth your money.
Amazon Prime Video is the e-commerce giant's streaming offering. It competes with the likes of Netflix and Hulu as one of the most popular streaming platforms, and for good reason. There are many positives to Amazon Prime Video.
Why subscribe to Amazon Prime Video?
We will explore all the best features offered by Amazon Prime Video and explain why you should subscribe.
Wealth of original content
You can't take a step without stumbling upon a streaming service, such is their prevalence. This means that it is all the more important that streaming platforms offer the best original content to stand out. In terms of quality and quantity, Amazon Prime Video tops the charts.
Lots of licensed programming
Not only is Amazon Prime Video full of original content, but licensed programming is also rich. Whether you're in the mood for a retro crime drama or a modern comedy, you'll find something to enjoy on Prime Video.
The only thing to note is that the selection changes all the time, as contracts expire and licenses are not renewed. So, if you see something you want to watch, don't wait.
Viewing in 4K and HDR
If your TV supports 4K or HDR, you can watch lots of high-resolution Amazon Prime Video content (including most of the original programming). Unlike other streaming services that charge extra, it's all included in the same Prime Video plan.
You'll need an internet connection with a download speed of at least 15 Mbps, so make sure your service is up to the job.
It supports many devices
What good is a streaming service if you can't watch it on any of your devices? Thankfully, Amazon Prime Video supports a wide variety of devices.
This includes Amazon products like the Fire TV and Echo, Blu-ray players, game consoles, cell phones, set-top boxes, smart TVs, and more.
Rent and buy additional content
While it would be great if everything you want to watch was available in the Amazon Prime Video subscription, that's not possible for licensing reasons. However, Amazon offers additional content that you can rent or purchase. This often includes recent movie releases.
While you might wait to see if it's included in the subscription in the future, it's nice that the choice is there, especially if you want to purchase something so you can still watch when your Prime Video subscription expires.
Download anything to watch offline
Does your internet connection drop often or drop out? Are you going on a trip and will you be without Wi-Fi? If so, you'll be happy to know that Amazon Prime Video supports offline downloads.
As long as the media files remain on Prime Video, they will remain on your device. You can watch it as much as you want and you don't need an internet connection. Perfect for a long trip or a remote trip.
Live streaming sports and concerts
Amazon Prime Video is the exclusive place to stream some live sports. While it doesn't host as much as a dedicated sports streaming service, it may contain some sports you want to watch.
In addition, the service sometimes hosts exclusive live concerts of famous names.
Extensive accessibility support
Accessibility features like subtitles, audio description and voice acting are an often overlooked feature of streaming services. Fortunately, Amazon Prime Video has broad support for everyone. It's incredibly easy to enable subtitles and audio description on Prime Video, which means you can enjoy all the content on all of your devices, regardless of your needs.
Good parental control
If you have kids, Amazon Prime Video has plenty of kid-friendly content to keep them entertained. But you don't want them running into adult-oriented content. That's why it's great that Prime Video has good parental controls to protect your little ones.
You can create a profile for your child and limit the type of content they can watch based on their age range. You can also set a time limit for using the screen. Also, to make sure they don't just switch to your profile, you can set up a PIN.
Get more Amazon Prime benefits
You can pay per month and only subscribe to Amazon Prime Video, but it makes little sense if you use any of Amazon's other services. This is because you can subscribe to Amazon Prime and have Amazon prime video included and all Amazon Prime servants together.
This includes fast and free delivery, unlimited photo uploads, music streaming, a Twitch membership, and much more. Some streaming services charge more for a lot less.
Six profiles at no additional cost
If you live with others, chances are they want to watch Amazon Prime Video too. Rather than everyone using the same account and viewing history getting confused, Prime Video lets you create up to five profiles (for a total of six) at no extra cost.
This means that six people can keep their own list of Prime Video titles, watch history, preferences, and so on. Also, you can stream up to three different things at the same time on different devices, so there will be no conflict for the remote.