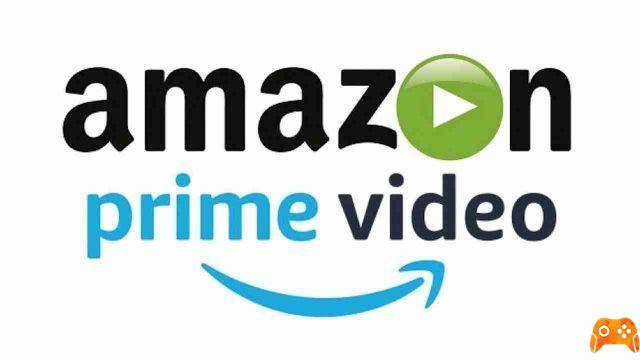 Have you made up your mind to watch something on Amazon Prime Video and encountered an error? Here are Prime Video's most annoying problems and their resolutions.
Amazon Prime Video is one of the biggest and best streaming services, filled with original and third-party TV shows and movies. However, what happens when a problem occurs? It can be annoying to sit down ready to watch something, only to get an Amazon Prime Video error.
Problemi Amazon Prime Video
That's why we've put together this list of Amazon Prime Video's most annoying problems and how to fix them.
Amazon Prime Video errore 7235 su Chromebook
If you watch Amazon Prime Video on your Chromebook, you may get error 7235 which says that Chrome does not have the WidevineCdm component.
If this happens to you, update Chrome first. You can do this by going up Settings> About Chrome . Chrome will automatically check for and install any updates.
Once done, enter chrome: // components in the address bar. Find the Widevine content decoding module and click Check for updates .
Finally, restart your browser. The problem should be solved.
Amazon Prime Video error 2063 when buying or renting
Amazon Prime Video has many shows and movies to choose from included in the subscription, but you can also buy or rent other titles.
If you get error 2063 during this attempt, you should check that all your payment information is accurate and up to date. You can do this via Your account> Your payments .
The problem may be a temporary problem with your usual payment method. If possible, use a different one.
Amazon Prime Video error 5005 when signing in or signing out
Can't even log into your account? If so, you may see Prime Video Error 5005 or similar.
As a first step, reset your password. To do this, select Did you forget your password? and follow the instructions.
If that doesn't solve the problem, do a force restart of the device (be it computer, smart TV, etc.).
Also, go on Your account> Content and devices> Devices . Find the device you are using, cancel the registration, then set it up again. This is also useful if you can't log out.
Alternatively, if you can happily browse other services and your internet connection is fine, the problem may be on Amazon's side. Please wait a short while and try again.
Amazon Prime Video unknown payments
If there is a charge to your Amazon Prime Video account that you don't recognize, it could be a renewal of some kind; maybe your Prime account itself or a channel. You can check them out via the page Prime Membership and page I your orders , both accessible via Your account.
Alternatively, it could be that someone with access to your account has approved the purchase. Check back with those people. If you have children, they may have made an accidental purchase. If so, consider creating an Amazon kids profile.
Still not sure what the charge is? Contact Amazon directly, quoting the debit date and amount.
I can't see a live event on my mobile
Amazon Prime Video sometimes broadcasts live streams, such as concerts and sporting events. If you are tuning into your mobile or tablet, you may not be able to find the live event.
In this case, simply update the Prime Video app to the latest version. You can do this via Google Play or the App Store. Search for Prime Video and tap Refresh.
Amazon Prime Video error 5014 or 5016 when entering the PIN
If you use a PIN to protect your account, you may see the Prime Video 5014 or 5016 error when you try to unblock something.
If this happens, the best advice is to simply wait a few minutes. The problem usually resolves itself.
If not, go to Prime Video settings and set a new PIN. This can eliminate the problem.
Unable to stream something on Amazon Prime Video
There are many things that could prevent anything from streaming on Amazon Prime Video, which can vary depending on the device you are using.
Here are some solutions, which you should try in turn:
Completely close the Amazon Prime app and restart your device.
Check for any updates for both your device and app and install them.
Disable any VPN or antivirus software.
Stop all internet activity on your network (for example, by downloading something in the background or streaming someone in the house to another device).
You can only stream the same thing on two devices at the same time, so check that no one else with access to your account is trying to stream who you are
Reset the router to make sure it's not an internet connectivity issue.
Constant buffering and delay
Buffering and lag are one of the most common streaming problems, let alone for Amazon Prime Video. It can be so annoying for your vision to be constantly interrupted by that spinning circle of fate.
You should perform a network speed test to find out the download speed. On Prime Video, you need at least 1MB / s for SD content, 5MB / s for HD content, and 15MB / s for 4K content. Ideally, your speeds should comfortably exceed this value to account for any falls.
The other usual steps also apply here: restart everything (including the internet), update everything and try again.
Finally, are you sure it's a delay from the stream? Your TV may have motion smoothing applied, which helps eliminate ghosting and blur. Unfortunately, it can also make your stream seem delayed, especially if it was filmed at 24fps. Look in your TV settings for options like blur and flicker reduction and disable them.