Here's a gorgeous new gaming monitor.
AOC was based on a very simple concept, for its new U28G2XU monitor: right now in the market there are GPUs with incredible power and prices certainly more reachable than in the past, and being able to build a gaming PC capable of reaching 4K resolution is, every day more, within the reach of more and more people; on the other hand, it is above all in competitive contexts that the minimum refresh rate threshold for a monitor is 144 Hz.
Here, take these two features and combine them: you will get U28G2XU, AOC assures you.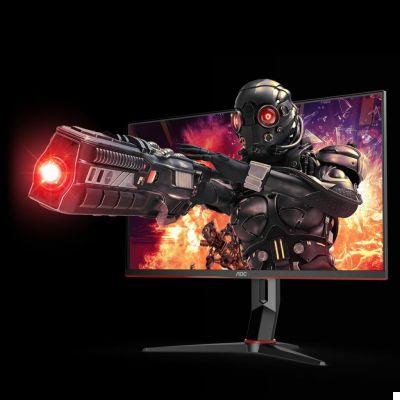 With 4K resolution, RTS players will be able to plan their strategies with even more precision, while those who dabble in RPGs and action titles will be able to admire even more breathtaking views and reflections; with modern technologies, such as DLSS, reaching 60 fps in 4K is an increasingly possible reality and frequent, and AOC U28G2XU allows you to do it without ghosting effects thanks to a response time of 1ms.
AOC U28G2XU features red detailing and a 3-sided borderless screen. Equipped with IPS panel with native 4K resolution (3840 x 2160) and 178/178 ° viewing angle, it has a refresh rate to 144 Hz supported by two DisplayPort connectors, while two other HDMI 2.0 connectors support 4K @ 60Hz; the contrast of this panel is equal to 1000: 1, with a brightness of 370 nits.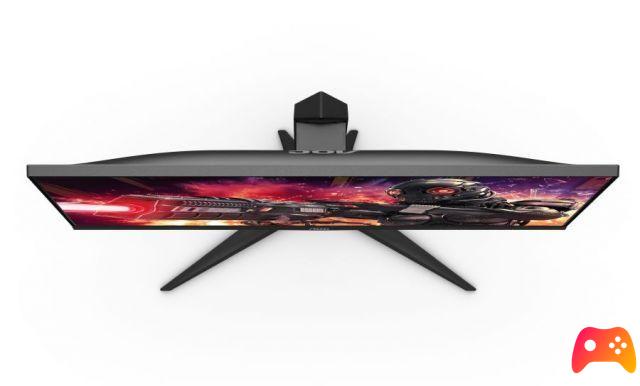 For gamers more inclined to multitasking, AOC U28G2XU is equipped with modalità Picture-by-Picture, capable of placing two different image sources side by side at the same time on the screen, while, for those who particularly care about the aesthetic cleanliness of their desks, AOC U28G2XU has 4 integrated USB 3.2 connectors and two 3W speakers, with a headphone connector to complete the package.
To meet the needs of truly any gamer, the AOC U28G2XU's base can be adjusted in height and offers ample tilt and swivel, while the 100mm VESA mount allows attachment to a mechanical arm. To underline its target even more there are LowBlueLight e FlickerFree which, respectively, reduce potentially harmful blue lights and eliminate backlighting, but that's not all: the monitor supports up to 6 game modes and is equipped with Dial Point for viewfinder overlay, Game Color for color saturation and Shadow Control.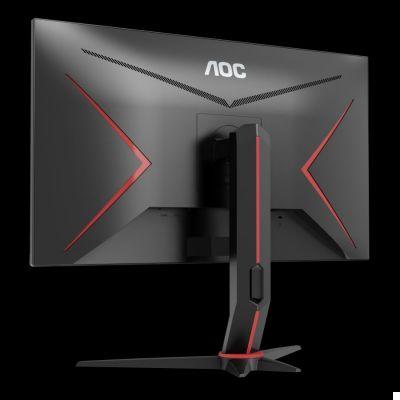 The AOC U28G2XU will be available from 2021 August at a recommended price of 739€.