Gigabyte has just launched the new SSD!
You are looking for one ssd capable of combining high capacity and extreme performance? In this case, the new one could do for you Aorus XTREME Gen4 AIC, the latest from global motherboard, graphics and hardware solutions manufacturer Gigabyte!
The first strength of the new SSD will be represented by the design: theXTREME Gen4 in fact, it has a state-of-the-art thermal structure, thanks to the presence of the aluminum fin heatsink, M.2 baseplate for passive cooling, 10 temperature sensors, heat dissipation with double active fan and SSD Tool Box, perfect for monitoring the temperature in real time.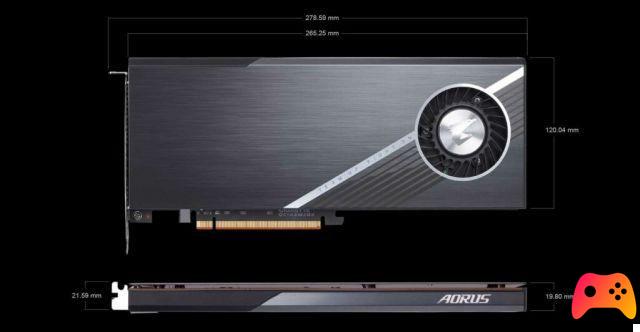 Key to maintaining temperature and eliminating throttling due to overheating will also be the system airflow and the thermal vent on the baffle, perfect for allowing the SSD to maintain high performance even during high-speed operation. Finally, the Aorus store manager will allow, through three different operating modes and fan speed adjustment, to always obtain silent and effective cooling.
To make the new SSD Aorus XTREME Gen4 AIC perfect even for the most demanding will be its high quality brushed plate with curved edges, integrating eight level SSDs AORUS Gen4 7000s and 4 TB and with PHISON PS5018-E18 controller. The latter in fact, combined with the RAID configuration, will make the latest addition to Gigabyte capable of guaranteeing a capacity up to 32 TB, also ensuring an increase in sequential reading speed to 28 GB / s.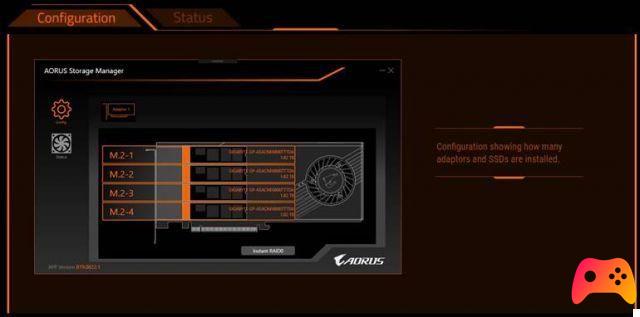 Aorus XTREME Gen4 AIC supports PCle 4.0 and is backward compatible with PCle Gen3: this detail in particular will allow the owner of the new SSD to free all the superior storage performance, also enjoying the improved data transfer volume of the PCle storage and the improved performance of the latest one.
Are you curious to take a look at other products signed by the company? At this link you can find an example!