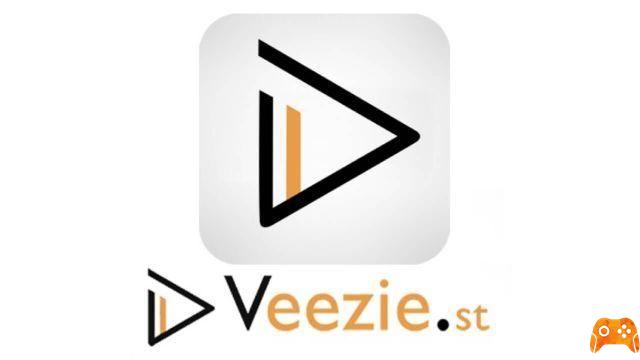 In the last period, Veezie.st has become one of the most popular applications, not only on Android smartphones but also on iPhone. The reason? We'll explain it to you right away!
First of all, it's good to know that Veezie.st has replaced Letfreex, a project that was born with the intention of emulating Netflix, giving the possibility to all users to watch movies and TV series completely free.
Although Veezie.st is legal, since it involves watching movies without copyrights, you only need to add the right channels to stream movies and TV series for free, without ads and without registration.
Before we begin, we remind you that this guide was written for illustrative purposes only.
It is absolutely not our intention to promote piracy and therefore we assume no responsibility for any use that may be made of the information below.
Table of Contents
1) Where to download Veezie 2) How Veezie works 3) How to add channels to Veezie 4) The best Veezie channels 5) The best Veezie auto list 6) Updated Veezie sites and links 7) Videos
WHERE TO DOWNLOAD VEEZIE
Veezie is available on most devices. It is possible to download Veezie.st app for free on Android, iOS, Windows and macOS.
So, if you are looking for Veezie for computers, we are glad to inform you that you can also download the program on Windows PC and Mac.
To do this, all you need to do is download directly from the official Veezie.st website, where there are versions for Android, iOS, Windows and MacOS.
HOW VEZIE WORKS
There are many users who are wondering how to use Veezie. The operation of the application is almost immediate.
Once the app is installed, in a few minutes you are ready to watch all the streaming movies and TV series you want. Without paying.
All you have to do is add the best sites to Veezie.st that you will find below.
HOW TO ADD CHANNELS TO VEEZIE
Here are the instructions to insert new channels on Veezie and stream movies and TV series for free without ads or registration.
The steps are for Android but the procedure is the same for all platforms:
Open the Veezie.st app;
Press the 3 lines on the top left to open the menu;
Click on My Channels> Add Channel;
Enter the URL of the desired Veezie channel and press Save.
TOP VEEZIE CHANNELS
https://cb01.games
https://cbo1.movie
https://cb01.li
https://cb01.vin
https://cineblog01.bid
https://cineblog01.games
https://www.cineblog01.place
https://streamingcommunity.co
https://www.piratestreaming.guru
https://filmigratis.org
https://serietvonline.pink
https://seriehd.email
https://www.eurostreaming.ltd
https://www.eurostreaming.team
https://www.animeworld.tv
VEEZIE'S BEST AUTOMATIC LIST
One of the most interesting features of Veezie is the ability to use an automatic list. The advantage? All you have to do is paste the link we'll provide shortly.
By doing so, the Veezie list will always be updated fully automatically. Great, isn't it? Here is the link to the automatic list for Veezie.
UPDATED VEEZIE SITES AND LINKS
As we usually do, we periodically check the proper functioning of all guides on the site, including today's guide.
If a Veezie channel stops working or has a problem, we will remove it or update its address.
By doing so, you will have a list of updated and working channels and sites for Veezie, allowing you to watch streaming movies and TV series for free, ad-free and without registration.