A 2.0 Hi-Fi speaker system.
Creative T60 is the latest product from Creative Technology: it represents a compact system of Hi-Fi 2.0 speakers with an elegant shape and a nod to minimalism.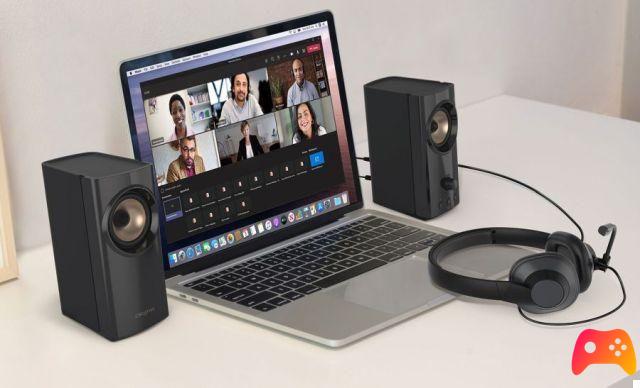 Equipped with technology Sound Blaster Clear Dialog e Surround, offers cleaner and clearer dialogues, and a soundstage that cannot fail to envelop you. With SmartComms KitFurthermore, it does more functions than a traditional speaker, improving online communication on Windows 10 with automatic muting and two-way noise cancellation.
There are two Creative T60 drivers full-range da 2.75″, capable of reaching audio peaks of 60W, with 30W of RMS, all, as per tradition for the T series, without the use of a subwoofer. In terms of connectivity, the Creative T60s have USB-C, Bluetooth 5.0, headphone and microphone port, and AUX input.

The most sensible comparison, remaining in the Creative house, is with the Creative T100 which, while gaining with the equalization modes and maximum power of audio performance, lose both Clear Dialog and Surrond.
These speakers are already available for purchase starting at € 79,99.