The leader in motherboard manufacturing has announced the arrival of the new TPM 2.0 feature!
The leader in the production of motherboards, graphics and hardware components GIGABYTE has recently announced the ability of its motherboard BIOS to support, thanks to the TPM 2.0 function, the operating system Windows 11.
The last operating system signed by the end of the year Microsoft it will give all users the opportunity to take advantage of new interesting functions and support for the Android App, in an attempt to improve productivity, security and - why not - game performance. In order to take advantage of all these innovations, however, it will be necessary to have a TPM module integrated with Windows 11, a detail that could confuse especially the less experienced.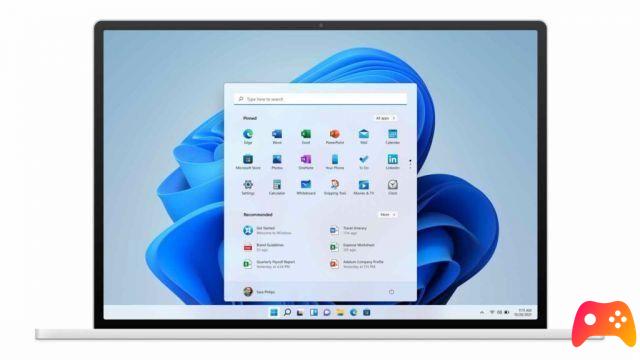 The signed motherboards will come to the aid of the latter GIGABYTE which, thanks to the presence of the TPM 2.0 module in the BIOS, will allow you to take advantage of all the possibilities offered by the new operating system from Microsoft without giving users problems. Supporting the new module will be series I motherboardsntel X299, C621, C232, C236, C246, 200, 300, 400, 500, as well as those of the AMD TRX40, 300, 400, 500 series.
In order to pass the Windows 2.0 TPM 11 test, simply activate the relevant Platform Trust Technology function on the Intel series, while on the AMD AM4 and TRX40 motherboards it will be necessary to take a look at the fTPM function. The entry into operation of the latter will allow users not to run into blocks or hitches while using the new operating system.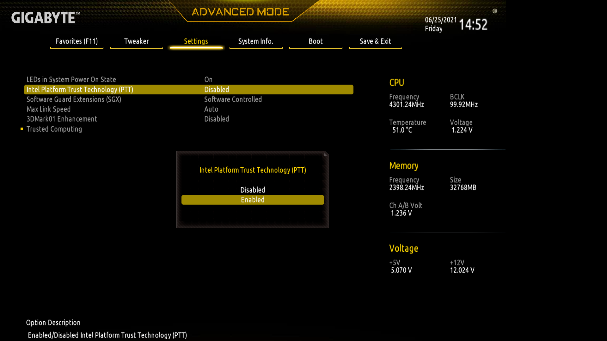 Upon the arrival of Windows 11 is scheduled for the end of the year. In the meantime, for any doubts regarding the compatibility and minimum requirements of your system, you can consult the appropriate page on the official Microsoft website. Some features of the new OS can in fact be exploited only through specific hardware and CPU support.