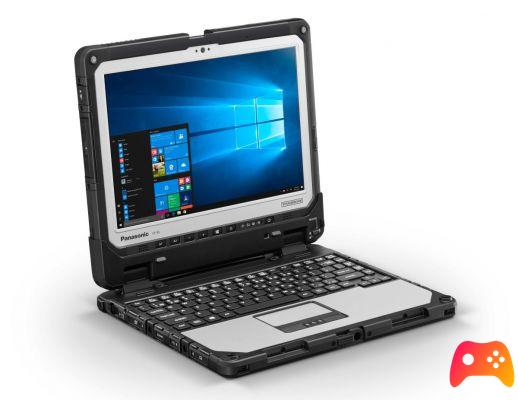 Performance and resilience.
Panasonic has announced its latest effort in terms of 2-in-1 notebooks: it's called Toughbook 33 and offers more performance, more memory and a particularly damage-resistant structure.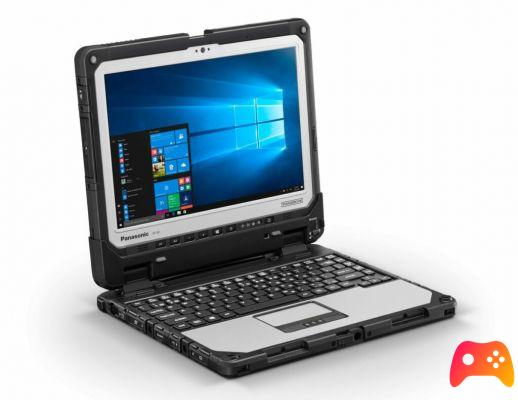 Toughbook 33 is Panasonic's answer to the need for emergency services and firefighters from all over Europe, a market position that does not seem ready to give up easily. Compared to the previous model, Panasonic's Toughbook 33 has about 40% higher performance, double memory and double storage space, while staying on the same price line.
THEincreased performance is due to the addition of the 5th generation Intel Core i10310-XNUMXU processor, now quadcore, which improves performance without weighing down the twin battery pair of the device, which, thanks to the "hot swap" functionality, push the Toughbook 33 to a duration of about 20 hours.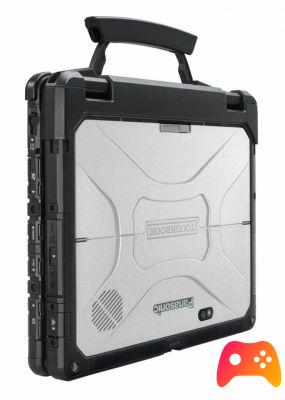 The memory, as we mentioned above, has been doubled to 16GB (with the possibility of opting also for 32GB), as was the storage (from 256GB to 512GB), this time thanks to theNVMe Opal SSD with automatic real-time encryption, also excellent for protecting sensitive data. Depending on the latter, you can also choose a quick-release removable SSD.
The Panasonic Toughbook 33 is also equipped with WiFi connectivity, Bluetooth 5.1, USB Type-CTM ports with charging functionality; the display is a 12 ″ with 2160 * 1440 resolution, a capacitive dual touch with 10 fingers, also ready for use with gloves; the keyboard is completely detachable.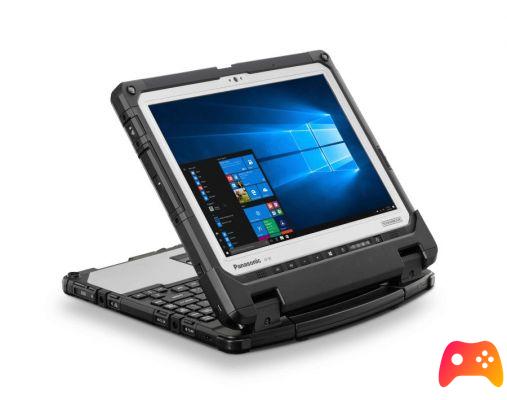 Designed to withstand falls up to 150cm, Toughbook 33 also has an IP65 rating against dust and water; it is available with a recommended price of € 3.552 + VAT for the basic configuration in the 2-in-1 detachable notebook version, and of € 2.992 + VAT for the basic configuration in the tablet only version.