The line of devices signed by the global leader in lifestyle gaming Razer and designed specifically for streamers, it has recently expanded, thanks to the arrival of Razer Seiren V2 Pro e Seiren V2 X.
Destined to become the centerpiece of every streamer's setup, the two newcomers can count on a number of features perfect to please both professionals and newbies in the industry.

First device is Razer Seiren V2 Pro, designed to guarantee a quality in the style of radio DJs thanks to the combination of high-pass filters and analog gain limiters, useful for avoiding unwanted background noise and recording only what you want. Other strengths of the V2 Pro are its dynamism, designed to obtain powerful vocal acquisitions, the frequency response capacity at 20 Hz useful for capturing the entire audio range and the precision and dynamic range above 24 bits.
To support the Pro version and the Razer Seiren V2 X which, with its characteristics, represents the perfect weapon for the arsenal of a budding streamer. V2 X can in fact isolate the voice of the streamer from background noise thanks to the supercardioid pickup pattern and the 25 mm capacitor, combined with analog gain limiters and the dynamic range of higher level than 24 bit.
Both devices signed Razer they will also offer vast possibilities of control and customization thanks to direct integration with the software Razer Synapse, designed to provide streamers with all the tools they need for perfect recordings.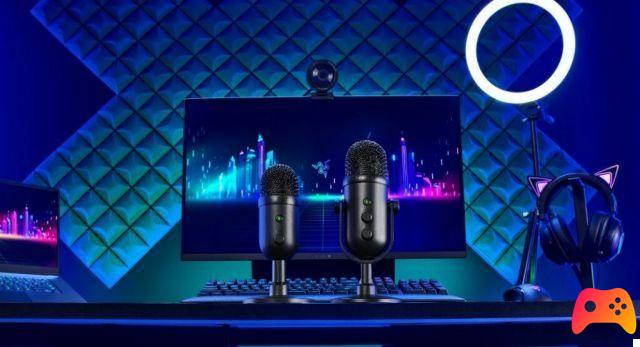 The latest additions to the perfect line for budding and pro streamers are currently available. Razer Seiren V2 Pro it can be purchased at price of 159,99 euro, while the second new device Seiren V2 X at the price of 109,99 euros.
In addition to the microphone, are you looking for a new headset to complete your station? At this link you may find a useful suggestion!