Both have professional photographic functions with the world's first variable telephoto lens.
Sony today announced two new products of the Xperia 1 and 3 family, more precisely the Sony Xperia 1 III and Sony Xperia 3 III, two devices full of features designed to let its users live their passions to the fullest.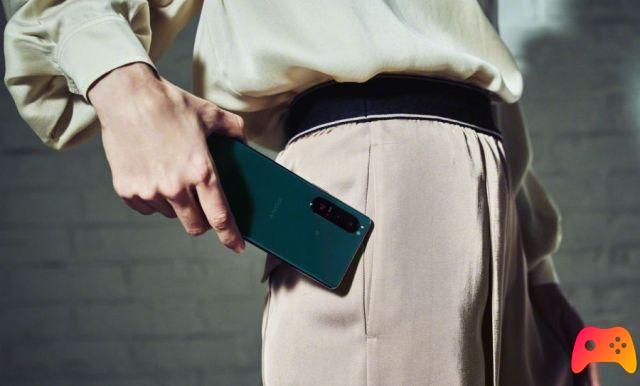 Real time tracking
The Xperia 1 III and Xperia 5 III were designed from the ground up with input from Alpha camera engineers, famous for autofocus technologies. Both devices, in fact, offer a fast and accurate continuous Autofocus with all lenses; even in the Xperia 5 III model, just touch the screen to activate tracking and accurately capture even the most moving subjects. Xperia 1 III is one more step, able to offer even more sophisticated functions: Real Time tracking, for example, maintains an impeccable focus, relying on AI-based algorithms and an iToF 3D sensor, and is able not to "lose sight" of the subject even when it momentarily disappears from the frame.
Sony Xperia 1 III and Xperia 3 III both have continuous autofocus, which can calculate AF and AE 60 times per second, to shoot and save 20 images (20 fps) with high precision. If these are already basic performances comparable to those of professional sports cameras, such as the Alpha 9 series, the presence of the BIONZ X processor guarantees the effectiveness of the continuous shooting mode even in low light conditions.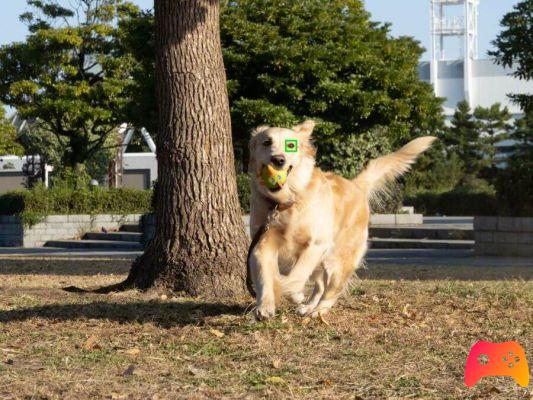 Variable telephoto lens
But let's talk about the telephoto lens we mentioned earlier: both models have in fact the first variable telephoto lens in the world for smartphones combined with the Dual PD sensor, which reaches a focal length of up to 105mm and focuses instantly in the transition from 70 to 105 mm. , in order not to lose any detail, also thanks to the ZEISSTM optics, expressly calibrated for Sony Xperia phones, and to the zoom that now integrates an AI capable of returning images with excellent details and definition.
Like the previous models, Xperia 1 III and Xperia 5 III are also equipped with Photography Pro, a function developed with the help of professional photographers and which makes available to the user many of the manual controls available on Alpha cameras, such as ISO, speed of shutter and a dedicated shutter button (with an embossed finish in the case of the Xperia 1 III). New is the Basic mode, designed to quickly and intuitively access the various shooting options. For those who prefer videos, on the other hand, there is to count on the Optical SteadyShot stabilizer with FlawlessEye, an essential tool for obtaining smooth videos and without those annoying tremors that many smartphones are getting used to.
Cinematic fidelity
Sony Xperia 1 III and Xperia 3 III both boast an OLED display factory calibrated to a white point so precise that it reflects the color reproduction of Sony professional monitors used in Hollywood studios, both of which are 10-bit equivalent displays (2 of which smoothing). While the Xperia 1 III has a 4 "6,5K HDR OLED display with a 120 Hz refresh rate, the Xperia 5 III opts for a 6,1" HDR OLED display, with the same refresh rate.
Cinematography does not only mean video, but also audio, which is why Sony Xperia 1 III and Xperia 3 III support Dolby Atmos technology, with immersive and multidimensional sounds, both by wearing headphones and listening directly from the integrated stereo speakers.
Made for gaming
If the 21: 9 super-wide display puts the player in the center of the action, the 120 Hz refresh rate is synonymous with maximum fluidity and clarity; interesting is the Touch Scanning Rate at 240 Hz, able to guarantee an immediate response to the touch. In both models you can adjust the white balance to play longer without straining your eyes. As for the audio sector, you can connect headphones via 3,5 mm jack and control, raise or lower the volume of steps and shots individually; Communication with any playmates has also been optimized and the Rewind Time mode has been added, which automatically saves 30 seconds of video at a high frame rate, up to 120 fps.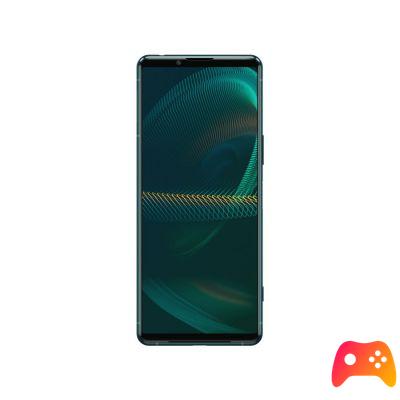 The director in you
Cinematography Pro mode offers many additional options for slow-mo shooting, allowing you to record video in 4K HDR quality at 120 fps to capture slow-mo scenes up to 5x at 24 fps. An interesting feature is the ability to check the free memory space or the recording time still available on the fly, but above all it will be easy to find the parameters used in the video (resolution, frame rate, white balance, ISO, etc.).
Studio audio
Sony Xperia 1 III and Xperia 5 III are the first smartphones in the world to transmit 360 Reality Audio from the speakers; There is also the Spatial Sound function which, in the presence of 2-channel stereo music, upmixes the tracks in real time.
In addition to High-Resolution and High-Resolution Wireless Audio, Xperia 1 III and Xperia 5 III still offer DSEE Ultimate, which automatically improves audio frequency and dynamic range in real time, bringing the quality of each song closer to that of high resolution.
Connectivity
If the Qualcomm Kryo 680 CPU of Sony Xperia 1 III and Xperia 5 III increases performance by 25%, the Qualcomm Adreno 660 GPU speeds up graphics processing by as much as 35% compared to the previous generation. In addition, to avoid connecting to broken networks, Xperia 1 III and Xperia 5 III first evaluate the quality of the Wi-Fi and, if it is poor, switch to the LTE network.
The 4.500 mAh battery of both models lasts all day and with the supplied XZQ-UC1 charger it takes 30 minutes to restore 50% of the charge. The Xperia Adaptive Charging system also allows you to extend the useful life of the battery up to 3 years (compared to 2 in previous models) by monitoring the phone while it is charging to prevent it from overcharging.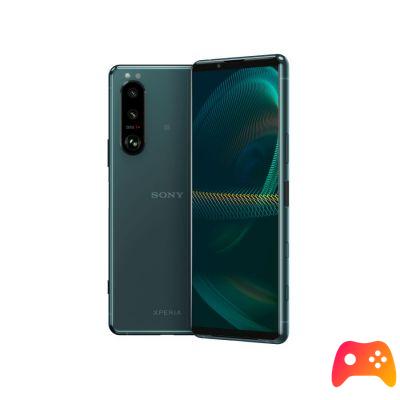 Design and accessories
Both Xperia 1 III and Xperia 5 III, with IP65 / 68 protection rating, are designed in the name of solidity, from the rear frosted glass to the sandblasted metal frame, to the Corning Gorilla Glass Victus of the display. Xperia 5 III, more compact than Xperia 1 III, is equipped with a Corning Gorilla Glass 6 on the back and a display with a mirror finish and metal frame.
Both models are available with a new antibacterial Style Cover even more practical and resistant, made with a material treated with a 99,9% effective anti-bacterial coating. The compact 30W charger has a USB-C type connector and is designed to prevent device overheating. Xperia 1 III will be available in satin black and satin purple, while Xperia 5 III will be available in black, pink and green, all starting this summer.