Here's our Creative Live review! Cam Sync 1080p V2, the perfect webcam for those who don't want to spend a lot and have good performance.
Creative Live! Cam Sync 1080p V2 it is a very simple webcam to use and that makes "plug-and-play" its greatest feature with a very affordable price for anyone. Obviously we are not talking about a top of the range webcam, but it is definitely one of the best in its price range.
But let's take a look at the technical details that Creative offers.
The Creative Live! Cam Sync 1080p V2 is small, light, its shape is rectangular with a light on the right side that will allow you to understand whether it is on or off. Also, if you want some privacy, it also has a rubber stopper to close the shutter. On either side you will find a microphone that is not quite the best you could ask for, as it captures virtually all sounds without a minimum of cleaning. During our tests we noticed that it manages to capture a lot of external noises, which inexorably go to dirty everything you say, and the Creative software will not improve the situation, although there are some settings for the audio. We could summarize with a: good but not very good. In fact, we highly recommend using an external microphone when purchasing this webcam.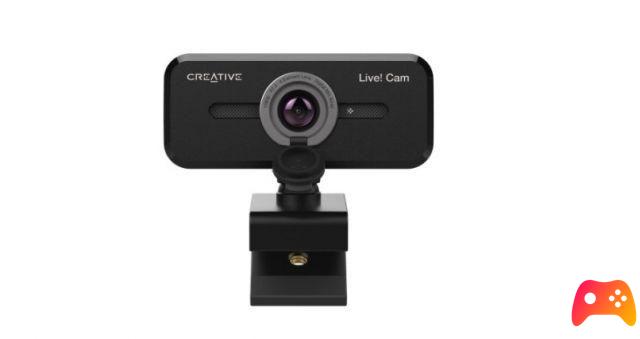 On the back of the device you will find a small clip that will allow you to easily attach it to your screen, regardless of its size and it will be possible perform small tilts to the right and left, as well as up and down rotations. In short, you will have total control of its position as much as possible. Once connected, the drivers will start downloading automatically, so you don't have to go crazy understanding which driver is right for your PC, making it perfect for those who don't know much about this environment but need a webcam. .
The problem is that despite is very fluid and looks really good thanks to 1080p, when the light starts to run low you start to see some noise on the screen, so we advise you to always keep a light on when you speak you will have to record or make a video call. To reduce it, Creative's software will help you, which will give you the choice between 50Hz or 60Hz. But unfortunately this software will not be available in case you have a Chromebook and not a Windows PC.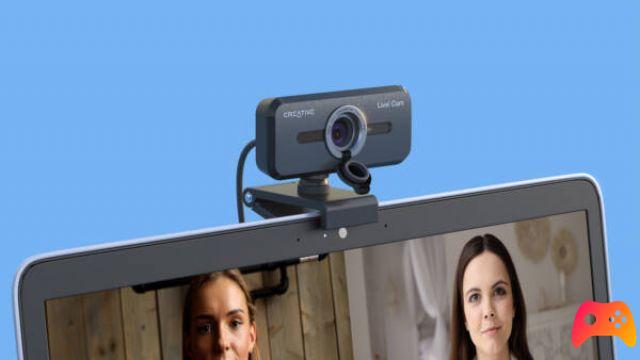 The Creative Live! Cam Sync 1080p V2 will be able to record anything at 30 frames per second with a lens that reaches 77 degrees of field of view (often called field of view - Ed). We have reached the part of the review that interests our wallet more than us: Creative Live is worth buying! Cam Sync 1080p V2? L
our answer is yes. The price, that it is around 49,99 euros, it is definitely affordable especially in relation to the quality offered.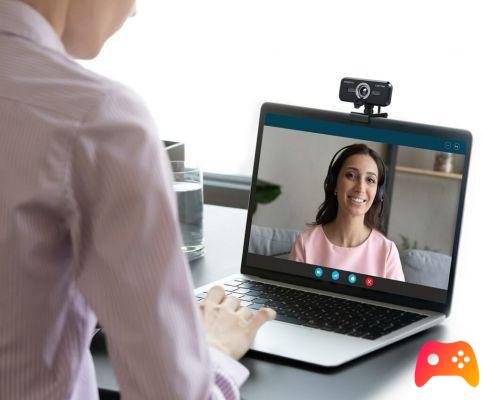 In essence, Creative's webcam will allow you to have excellent video calls, although from an audio point of view it could do better. Therefore for this reason it is better to use an external microphone. Its being a USB system is perfect for all types of PCs. In addition, with the webcam's proprietary software, you can manage your camera however you want, increasing or decreasing the Hz to reduce flicker. Noise that destroys the experience proposed by Creative, especially when the light is particularly low. So, if you need a webcam that does its job without wanting to spend a fortune, the Creative Live! Cam Sync 1080p V2 is exactly what you are looking for.