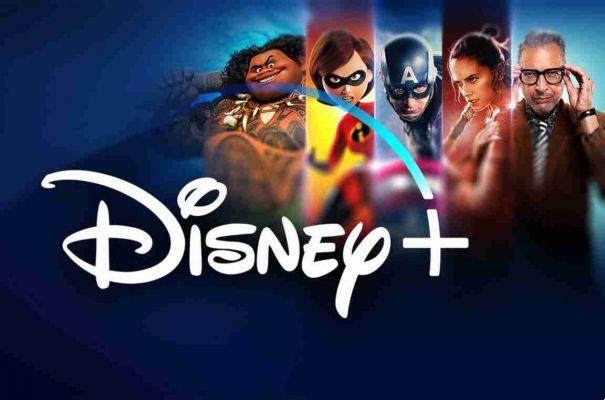 It can be difficult to keep up with all the new movies and shows coming to Disney +. Here are some different ways to stay up to date.
While Disney + has many excellent movies and TV shows to keep you busy, the streaming service is continually adding new content. Whether it's the latest Pixar animation, the 20th century movie or the Marvel TV show, Disney + offers something for everyone. The problem is, it's not always easy to keep up with new arrivals.
To help you keep track of all the great content coming to Disney +, we've put together this guide that lists all the ways to find out what's new and what's coming to Disney +.
Browse the "Disney + News" line
The most obvious way to see the latest Disney + content is on its homepage. Regardless of what device you're on, smart TV, mobile, or desktop, you should see the line Disney + news.
The boxes here highlight new movies and TV shows (or new seasons). Typically, the leftmost ones have arrived on Disney + more recently, although strictly speaking the row is not in date order. You'll notice as you scroll down that older content is shuffled to encourage you to watch.
You should also pay attention to the scrolling banner at the top of the home page, which also highlights the new content. New episodes of a TV show are featured here, so don't be surprised if you see the same show appearing for weeks on end. Easily, these banners tell you when the next episode is coming.
Disney + also has a row Coming soon , which you will find roughly on the thirteenth row (its position may vary). This shows a selection of content coming in the near and far future. This line isn't an exhaustive list of everything to come soon, but it does offer a good representation of what to expect from the various Disney brands.
If you like something, you might want to add it to your Disney + watchlist. To do this, select the plus icon when viewing all the movie / show details. While Disney + isn't good at notifying you when something debuts, this way you can keep it on your watchlist so you don't forget it before it's released.
Follow Disney + on social media
If you use social media platforms like Twitter and Instagram, you should follow Disney + to not only stay up to date on what's new with the service, but what's to come.
You can follow Disney + on Facebook, Twitter and Instagram.
Since Disney + content may vary by region, you may want to follow the local account as well. Facebook will automatically switch to your local version, while the others you will have to search for.