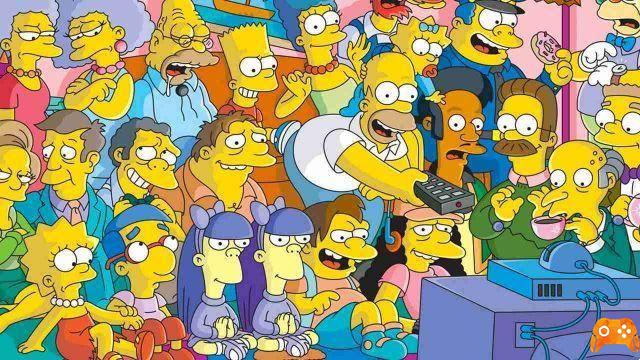 If you are a huge Simpsons fan, then Disney + is the perfect streaming service for you. Host every single episode of The Simpsons ..
However, you may not be watching The Simpsons in all its glory. That's because, by default, Disney + shows the entire show in widescreen format, even though most of its seasons weren't designed for that.
We will show you how to enable the Simpsons original 4: 3 aspect ratio on Disney +.
By default, Disney + plays all the Simpsons in a "remastered" 16: 9 aspect ratio, which is widescreen.
However, from 1989 to 2010, The Simpsons only aired in 4: 3 square format.
To achieve the 16: 9 aspect ratio, the sections were cut from the top and bottom of the 4: 3 frame and then stretched. While the video may fill the screen of your modern widescreen TV, it means you are literally seeing less than the original frame.
In a show like The Simpsons, which often relies on visual humor and is filled with funny background gags, seeing fewer frames is sacrilegious. In some cases, widescreen cropping actually spoils the jokes.
How to watch The Simpsons in 4: 3 on Disney +
It is possible to switch to a 4: 3 aspect ratio for The Simpsons, as the show was originally designed.
Midway through the show's twentieth season, it officially adopted the 16: 9 format. Therefore, regardless of your Disney + settings, the show will always be widescreen from then on.
You can change the switch on any device you use to watch Disney + (smartphone, desktop, smart TV, and so on), but be aware that you may need to make the change on each device.
To enable 4: 3 aspect ratio:
Go to The Simpsons series page.
Select Details .
Select Remastered proportions so that the switch is Off .
Play an episode of the Simpsons. There is no need to restart the app