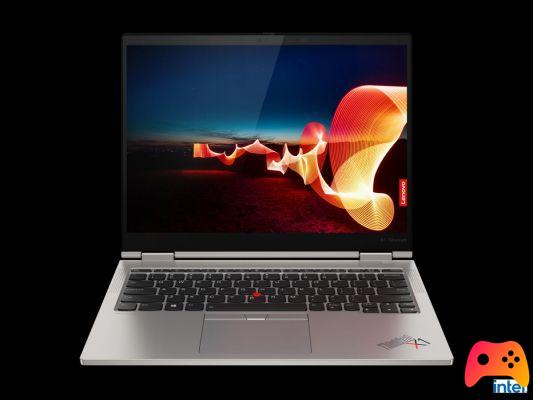 They finally arrive.
Lenovo X1 arrives with the new models of the line: it is the thinnest ThinkPad ever, theX1 Titanium Yoga, with titanium chassis and thin just over 11mm. Lenovo X1 is not just about size, but it has a low power 13,5 ″ display with 3: 2 aspect ratio, Dolby Vision HDR support and Dolby Atmos speakers.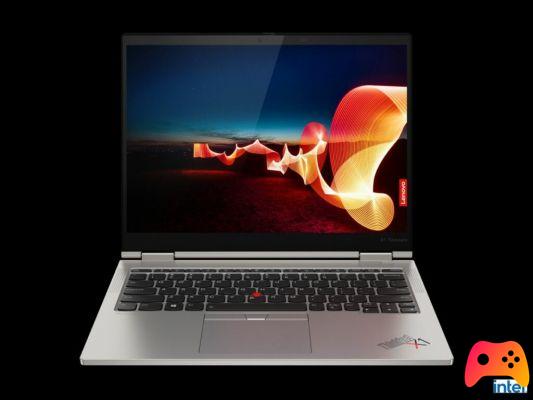 It's not Lenovo's only announcement today, which also brings us X1 Carbon Gen 9 and X1 Yoga Gen 6, two laptops completely redesigned to enhance the user experience with 16:10 monitor with low blue light emission; these two devices also have an integrated fingerprint reader on the power key and the CVx function support with sensor for detecting user presence. The two laptops even manage to be the first in the world to support Dolby Voice, a better acoustic quality to reduce the fatigue of the listening participants.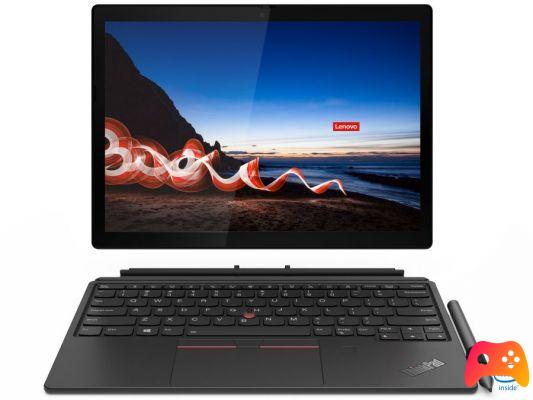 These 3 devices complete the Lenovo X1 line started by announced in the first quarter of 2021, but the surprises are not over yet, because Lenovo also presents the new ThinkPad X12 Detachable, a 12,3 ″ tablet / laptop hybrid, detachable, with Corning Gorilla Glass protection, backlit keyboard and support for Lenovo Precision Pen and Digital Pen.
Now let's see the features that all these new Lenovo X1 have in common.
support for 4G-LTE, 5G ready networks
Wi-Fi 6
Dolby Vision, with a realistic image rendering and high color fidelity
Dolby Atmos speakers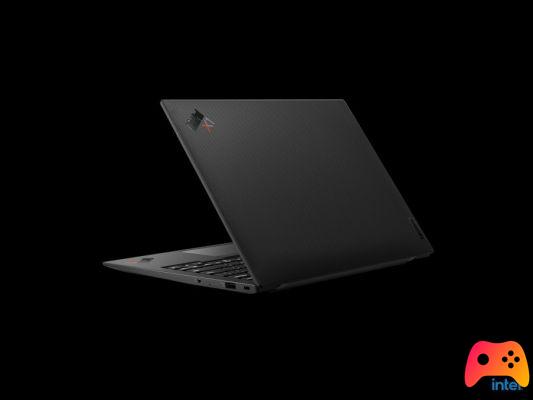 Lenovo ThinkPad X1 Titanium Yoga is already available from € 2189,00 (excluding VAT), X1 Carbon will be available from May at € 1729,00 (excluding VAT); for X1 Yoga we have to wait for June, with a cost starting from € 1849,00 (excluding VAT), while X12 Detachable is already available starting from € 1729,00 (excluding VAT).