Leading PC chassis and accessories manufacturer Lian Li recently launched Galahad AIO UNI FAN SL Edition, updated version of the already known Galahad AIO with UNI FAN SL 120 fans.
The new solution signed by the company will combine the already popular Galahad AIO CPU cooler with the innovative fan UNI- FAN SL 120, eliminating the need to purchase a separate ARGB cable kit separately.
First component of the new combination Galahad AIO UNI FAN SL Edition is the Galahad AIO. The latter device offers optimal performance and maximum silence thanks to the presence of a unique triple chamber pump design, which results in extremely rapid heat dissipation. The structure of the device in fact eliminates the dead zones of the water flow, thus providing a direct path and maximum pressure on the fins of the cold plate.
Alongside the Galahad are the UNI FAN SL120, that is high static pressure PWM fans designed to offer great performance with speeds between 800 and 1900 rpm and low noise levels. In addition to these features, the devices will offer a unique and customizable lighting effect, through the presence of special addressable LEDs.
The new edition will include not only the best of both products, but also the cable and hub necessary to unify RGB management via the L-Connect 2 software and the appropriate mounting hardware compatible with the new INTEL LGA 1700 socket.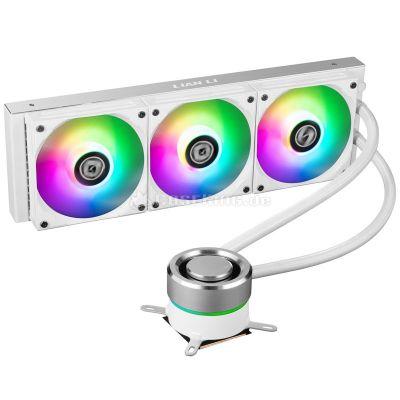 Galahad AIO UNI FAN SL Edition is currently available on NEWEGG, in black or white and in 240 or 360 sizes, for pre-order. The latest combination signed by the company can be purchased at the recommended price of $ 159,99 ($ ​​149,99 global) for 240 and $ 199,99 ($ ​​189,99 global) for the 360.
Are you curious to learn more about the characteristics of the new SL 120 fans, recently included in the new combination just described? You can find some more details about it at this link!