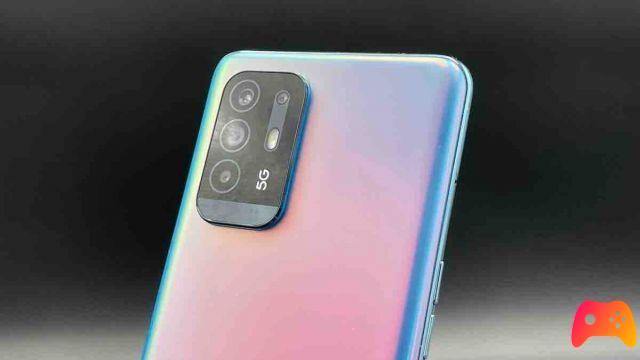 With OPPO A94 you have the opportunity to have gaming sessions at the top, here's how
OPPO he wanted to share well 5 tips to otto maintain maximum gaming performance with your smartphone OPPO A94. So that you never have to stop your gaming sessions due to lag or low battery. Let's find out all the details.
Make the most of gaming features
The options dedicated to game mode are designed to help maximize the distraction-free experience from using a smartphone and shouldn't be underestimated. OPPO A94 owns the modalities Game Focus Mode which limits distractions, including notifications, allowing the user to fully immerse themselves in the game, e Game Floating Window which allows you to keep the game running in a floating window so you can monitor it and return to play at any time.
Playing with the drums always at the top
One of the most important features is the autonomy of the device. When the battery drops below a certain percentage, the smartphone can automatically switch to the "energy saving" mode to limit its consumption, starting to reallocate resources and leading to a significant drop in the performance of the gaming session. For this reason, play with one full battery is always ideal. OPPO A94 includes one batteria full is always ideal. OPPO A94 includes one powerful and reliable battery from 4310 mAh and the innovative system OPPO VOOC 30W which allows to obtain in just five minutes of charging 2 hours of Gaming session.
Always use a pair of wireless headphones
When you are talking about immersive gaming experience, audio is an important component as much as the picture. For this reason, wireless earphones are a great accessory to take advantage of immersiva, as well as freedom of movement. OPPO Enco Air they are the new ones OPPO True Wireless Stereo earphones with intelligent call noise cancellation, supported by AI and innovative Advanced Audio Coding they offer HD sound quality and long-lasting comfort.
Play full-fledged
Smartphone gaming is at its best when you can take advantage of a wireless network, but also the 4G / 5G connection offers great satisfaction to lovers of mobile video games. OPPO A94, with ultra-fast 5G connectivity, is equipped with the function Dual Network Channel and speeds up the connection by connecting to the wi-fi and 4G / 5G network, especially useful when in ​​a crowded environment where the Wi-Fi signal is weak. Furthermore, the System Performance Optimizer reduces the possibility of lag by 18% compared to previous generations, a perfect function for all the most demanding gamers.
Play in "immersive" mode
For a true gaming experience, the display must be extremely immersive: wide, bright, crisp colors and good viewing angle. Also not to be underestimated is the minimum optimal size, of at least 5.2 ".
OPPO A94, in fact, owns the 6,4 '' Super AMOLED FHD + us 90,8% screen-to-body ratio and 3,7mm punch-hole, perfect for playing games, which thanks to the range of sharp and brilliant colors, guarantees an unparalleled experience. Furthermore, with ColorOS Efficiency 3.0 it is even easier to use smartphone functions quickly and smoothly.