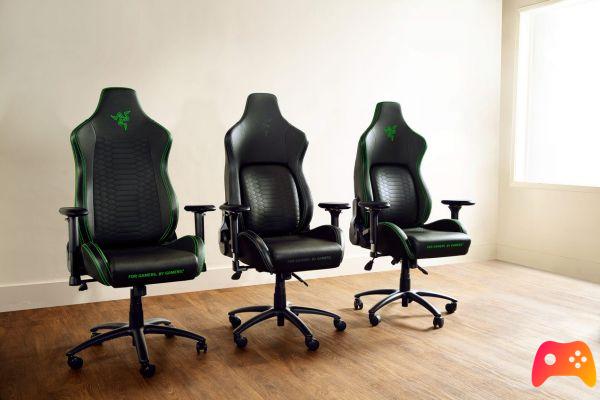 The new entry will have features designed specifically for long-lasting sessions.
The global leader in lifestyle gaming Razer has recently launched Iskur X, new entry in the family of chairs from Gaming signed by the company and specially designed to satisfy even the most demanding players.
The new model will in fact count on a reinforced steel body which, capable of supporting up to 136 kg and ideal for players with a height between 170 and 190 cm, will also provide greater support to the spine, through a sculpted backrest and high density foam. To make the Razer Iskur X also suitable for longer gaming sessions will be the union of the angled edge of the seat, perfect for maximizing support of the upper legs and thighs, with the multifunctional recline and a much more resistant material than standard PU leather.
To complete the new entry designed for gaming will be the armrests, specially designed to reduce the strain on the wrists and shoulders thanks to vast possibilities of height adjustment and inward and outward rotation. The new Iskur X chair is currently available, on the company's official website and at authorized dealers, at the competitive price of 399 €.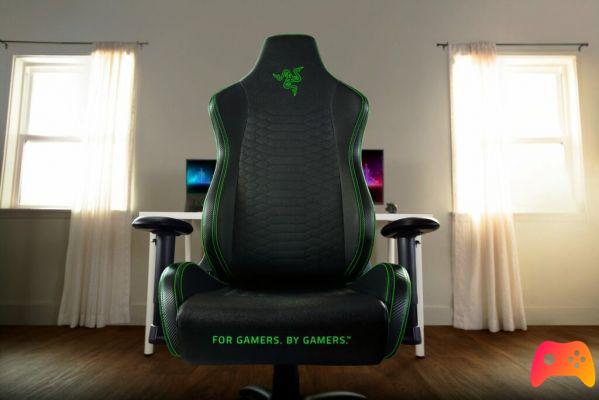 To support the launch of the new chair were two other innovations signed by the company, namely Head Cushion and Lumbar Cushion. The latter is essential to ensure maximum comfort for players thanks to its ergonomic support with memory foam padding, capable of shaping the back and keeping the spine in a neutral position.
Head Cushion will complete the set by adapting, with its dense memory foam core, to the shape of the head. Both cushions can be purchased on the official website Razer.com and at authorized dealers, at the price of 49,99 euros for Head Cushion and 59,99 euros for Lombar Cushion.
Do you want to close your gaming set with a pair of headphones?