In this guide of the Bandai Namco title we find out how and why to increase this parameter.
The long-awaited title Bandai Namco with a cyberpunk setting characterized by a style that draws heavily from Japanese animation is finally available (here our review): Scarlet Nexus is a single player experience in which we will be helped by different characters controlled by the AI ​​and whose effectiveness will be influenced by the bonds we establish with them.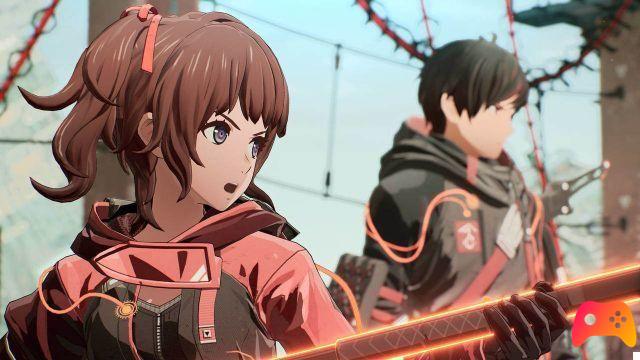 In Scarlet Nexus the Bonds represent a fundamental parameter for the effectiveness of our allies and its increase will be useful and necessary to upgrade and improve their abilities. But how is it possible to increase the level of bonds? There are two methods to exploit in order to increase this parameter: the bond episodes and the gifts.
Bond Episodes are activated when you notice a pink icon above your partner's head, this alert will signal the availability of an episode for that particular character. To activate Bond Episodes, you simply need to talk to your ally.
The second method is the most obvious one, giving a gift to one of your allies will increase their bond but, beware, in Scarlet Nexus only certain gifts will be accepted, depending on the character. In this case we will therefore have to find out what will be most appreciated by our allies and, after giving them a welcome gift, we will see the level of bonds increase.
► Scarlet Nexus is an RPG-Adventure game developed and published by Bandai Namco for PC, PlayStation 4, Xbox One, PlayStation 5 and Xbox Series X, the video game was released on 25/06/2021
Scarlet Nexus is a beautiful game that cannot be missing from your collection: we have decided to evaluate it with a 80%, if you are interested in learning more you can read the Scarlet Nexus Review