Amazon Games Studios has launched through its video game streaming platform one of the most popular online games in the last year, attracting the interest of new users every day, and this it's New World.
It is one of massively multiplayer role-playing video games shorter on the market, but quickly became a favorite of many online game lovers.
Aimed at those who want to improve their performance or learn about the game before venturing out to play it, in See How It's Made we bring a number of tips for Azoth farming from the New World.
What is Azoth for in the New World video game?
In the universe of the New World, the Azoth it is a liquid substance that is not easy to find, the obtaining of which is considered very valuable and necessary from a certain point in the game.
It is easily recognized by the bluish and bright appearance that is distinguished with the naked eye and is kept in a glass bottle, similar to that of a perfume.
Although during the first few levels it is not usually required for many functions, it starts to be from level 20 and it can be used for various purposes within the game. For instance:
For quick trips
Since it is a kind of currency in the New World and the most valuable currency in the game, is often used as a payment method for fast travel. Depending on the amount of Azoth you can invest or pay for, that will be the purpose of your travels.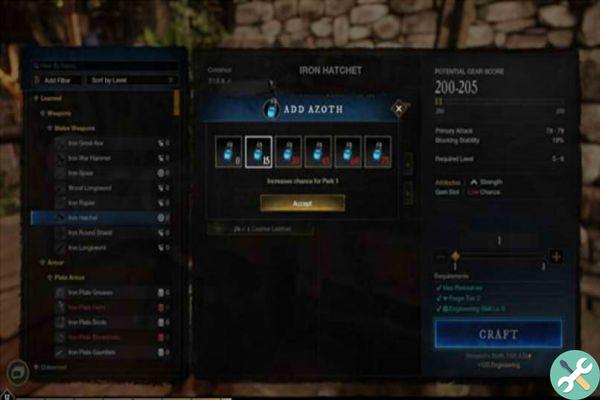 Reset your skill tree
If you find it necessary and you have Azoth to back you up, you can do some sort of restoring your skill tree that leaves you in better shape for a battle.
Get new benefits
Also, if you have a reserve of Azoth, you can use it for gain perks, craft items, and get other accessories usable at any time.
How do you know how much Azoth your player has?
At the top of the screen inventory of your player, you will see a small bottle with a bright blue interior, along with a number indicating the number of Azoth they have.
It `s important to note that the maximum amount of Azoth per player is 1000, so it is advisable to spend them when you get close to that number and to keep an amount less than the amount allowed, to avoid wasting the Azoth that are in the future.
What methods of harvesting Azoth does New World have?
there three methods to collect Azoth in New World, ranging from the simplest to the one that requires a little more effort, which can be useful while playing.
With missions
This is the simplest method, since you can get some Azoth with every mission in the game you manage to complete, Then complete benefits you in more ways than one.
Cultivate enemies
From level 20, defeating an enemy will grant you Azoths so that you can cultivate them and enjoy all the possibilities this precious material offers in this world.
Completing the main story
New World has a main story or mission that every player has must recognize and complete to advance in the game and that will also allow him to get more Azoth for his supply.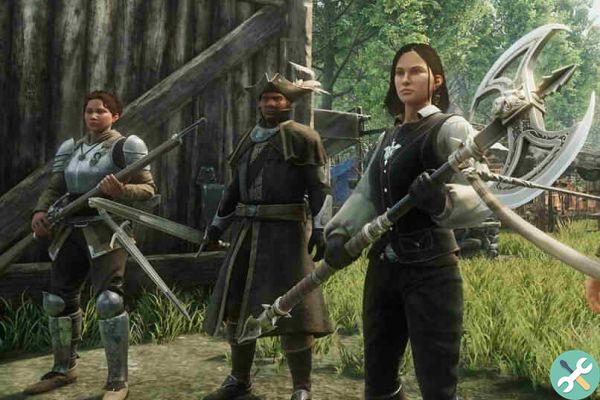 How can you get the Azoth mining benefits?
Among the most common terms heard among New World players is the Azoth mining buff. The classic way to get it is to defeat as many enemies as possible, as doing so automatically extracts Azoth.
It is also said that it is possible through the use of weapons or tools intended to mine Azoths. While not many users have confirmed this theory, some have stated that while it is difficult to obtain this type of tool, it is not impossible.