And there is nothing more important than knowing this service if you are an Xbox or PC user. Because the number of games that Microsoft's library brings allows anyone to play triple A titles, indies, among others that includes Game Pass Ultimate, without having to pay anything.
Complete list of Xbox Game Pass Ultimate games
Now for be able to create a complete list of Xbox Game Pass Ultimate games that you can understand, it has to be divided into several parts, because the service includes up to 200 games available.
For the purposes of this tutorial, the division will not be made by video game genre, but by age classification, so that you know which ones are the most appropriate to play depending on how old you are at the moment.
The PEGI 3 Kids Rating
The games that are in the first part of the list are obviously those of the smaller ones, and the genres that are included are mostly adventure and platformers. The titles are: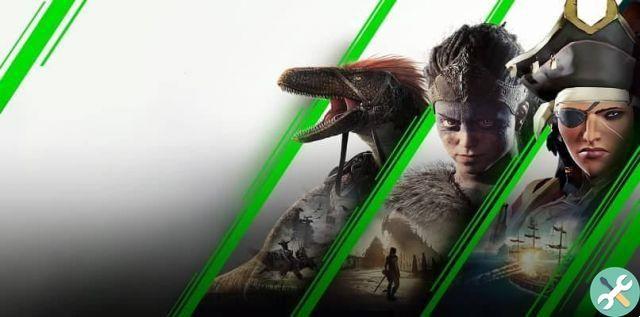 Absolver, Banjo Kazooie y Banjo Tooie (Xbox 360 games), Bridge Constructor Portal, City Sky Sines, Cluster Truck, The Blop, Dead Square, Descenders, Dirt 4, Pes 2020, F1 2019, Farming Simulator, Fishing Sim World, Forage, Forza Horizon 4, Forza Motorsport. Fuzion Frenzy, Gato Roboto, Human Fall Flat, Hyperdot, Jetpac Refuelled, Joy Ride Turbo, LevelHead, Lonely Mountains Downhill, Minit, Moving Out, Mud Runner, New Super Lucky Tail, Ori and The Blind Forest.
Overcooked 2, Pandemic the board game, Pikuniku, The Gardens Between, The Touryst, Ticket to Ride, Totally Reliable Delivery Service, Tracks, Train Sim World, Two Point Hospital, Untitled Goose Game, Viva Piñata, Viva Piñata TIP, What Remains of Edith Finch, Zoo Tycon.
PEGI 7 rating for not-so-little ones
To continue with the complete list of Xbox Game Pass Ultimate games, which It will help you know what games you can download and install from Game Pass Ultimate. It's time to talk about the games rated 7 (among these are also some of those already named).
Los juegos serian: Alvastia Chronicles, Astroneer, Baches y Cachivaches, Battletoads, Costume Quest 2, Demons Tilt, Disneyland Adventures, Drake Hollow, Dungeon of the Endless, Enter the Gungeon, Fractured Minds, Golf with Your Friends, Hollow Knight.
Hotshot Racing, Indivisible, It Lurks Below, Joy Ride Turbo, Kingdom Hearts 1.5 HD remix, Lego Star Wars 3, Minecraft y Minecraft Dungeons, Momodora, Moonligther, My Tome at Portia, No Mans Sky, Oir and the Will of the Wisp, Outer Wilds. Rush a Disney Pizar Adventure, Slay the Spire, Stellairs Console, Subnautica, Surviving Mars, The Escapist 2, The Lord of The Rings, The Messanger, The Talos Principel, TraialMakers, Wndersong, West of Dead, Wizard of Legend.
Rating for teens and older PEGI 12,16 AND 18
To finish this list, let's talk about the most relevant games for older users, among which are: Ace Combat 7, Alan Wake, ARK, Battle Chaser, Black Desert, Blair Witch, Bleeding Edge, Children of Portia, BloodStained, Crackdown, Cosscode, Daksider Genesis, Darksiders 3. Destiny 2, Dont Starve, Dragon Quest, Doublekick Heroes, Fable Aniversary, Felix The Reaper, Final Fanrasy 7, Final Fantasy 9, Final Fantasy 15, For the King, Goat Simulator, Grounded, Halo 5, Halo Wars 2, Halo Spartan Assault.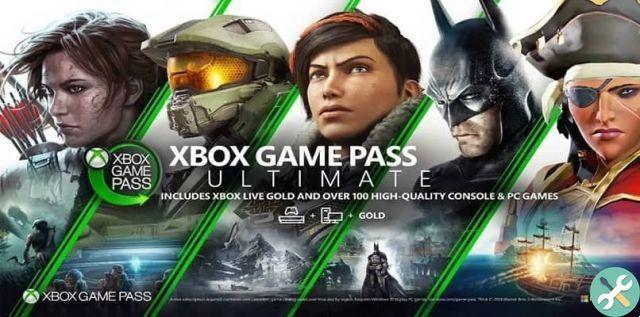 Hypnoscape Outlaw, Ikenfell, Journey to the Savage Planet, Kingdom Hearts 2.8 y 3, Mtreo 2033, Monster Hunter World, Neon Abyss, Mutant Year, Oxenfree, PUGB, Sea of Thieves, Soul Calibur, Terraria, The Long Dark, Alien, Dead Cells.
And that's it, with that you know most of the titles that are currently in the Xbox subscription service, so the only thing left for you to do is search to choose as pagar Xbox Game Pass Ultimate, for you to start downloading titles.