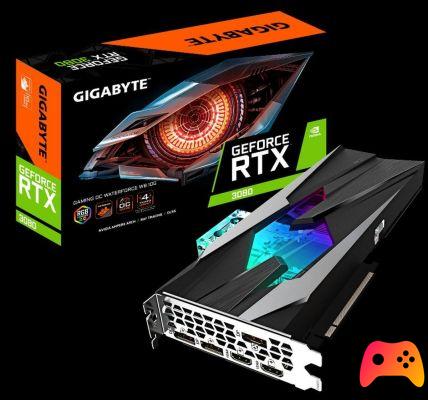 It wants to be a benchmark for liquid cooling.
GIGABYTE returns to our pages to show us the new GeForce RTX 3080 GAMING OC WATERFORCE WB 10G graphics card.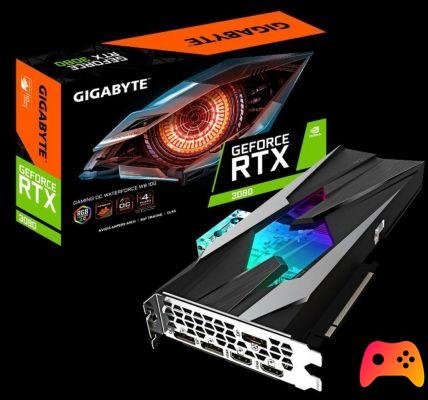 The use we make of our PCs is increasingly intense and with it the average consumption of our CPUs has increased; also thanks to this water-cooled motherboards are becoming more and more popular. Here comes the new graphics card from GIGABYTE, the GeForce RTX 3080 GAMING OC WATERFORCE WB 10G. The cost is higher than that of an air-cooled card, sure, but there are many advantages of this card: among them the top-of-the-range overclocked GPU stands out, an overclock that is now more stable thanks to the cooling that takes care of only of the GPU but also of VRAM and MOSFET.
The GIGABYTE GeForce RTX 3080 GAMING OC WATERFORCE WB 10G card also allows users to choose between standard and OC mode, thanks to the design of the physical switch for the Dual BiOS. In addition to the well-established build quality, we must not forget about the Fusion 2.0 RGB lighting effects and the essential metal backplate.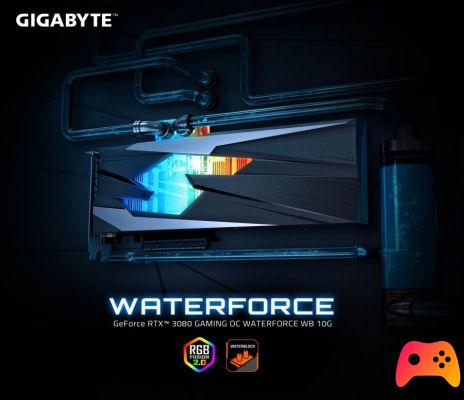 There is an important detail to refer to you: if you replace the air-cooled graphics card with a third-party liquid cooling kit, you would not only invalidate the warranty, but above all, you would greatly increase the risk of damage to the card; GeForce RTX 3080 GAMING OC WATERFORCE WB 10G cooling kit is specially designed and tested for better dissipation efficiency than third party analogs.
Part of the quality of GIGABYTE is also expressed by thewarranty extension they offer on this product, from 3 to 4 years, by registering on the website within 30 days of purchase.