This MOBA is one of the most popular of the moment, there are other MOBA games like League of Legends, but we can't deny the appeal that Riot Games has. Able to keep us hooked for countless hours in front of our computer.
If you are here, it is because you want to create a League of Legends account and join the train of this great vice. League of Legends is a game that allows any player to have fun and can make it run faster. Easy to play (at least at the beginning) we will gradually improve until we face bigger challenges. And you can also participate in a world tournament.
For this reason, in this article we will see how to download, install and play League of Legends (LoL) on Windows PC or Mac.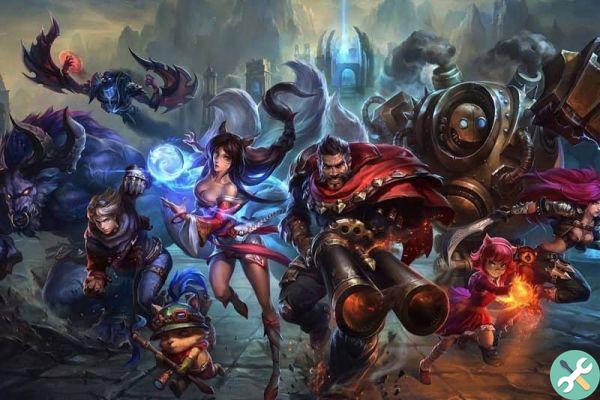 Minimum requirements to download and play League of Legends
Before you think about downloading, installing and playing League, it is essential that you know if your computer meets the minimum requirements for the game to run smoothly. The good thing about League is that the requirements are quite low, so almost any computer from years ago can handle it.
In terms of processor, you will need to have one, even if it is 2 GHz, something that is quite simple to stick to today and if we go to RAM, with 2 GB you will be good enough.
As for the graphics, it should be compatible with Shader 2.0, any moderately modern integrated card can handle it. The storage space is quite small, as it takes up around 10GB.
Recommended requirements for LoL
If you want to play smoothly with one better graphics quality, then you will have to fulfill other requirements. In this case, having a 3 Ghz processor, 4 GB of RAM and the most important thing would be to have a graphics card superior to the GeForce 8800 with 512 MB of memory.
I Recommended requirements of this game are really low, many computers that have years behind them can satisfy them without any kind of problem. However, you can also enjoy this fun game while respecting the minimums.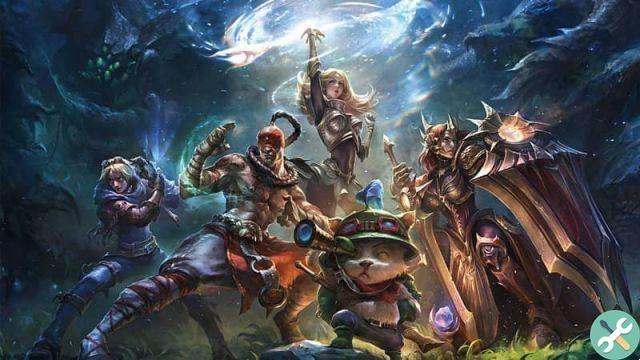 How to download and play League of Legends
The first thing you need to be able to downloading the game is having an account. We will then go to the official website where by clicking on «Play for free» we will be able to create an account and proceed with the download.
Once you have created your account, you can choose which operating system you want to download it for: Windows or Mac. At the same time, you can choose the server you want to play on.
This is extremely important so that you can enjoy the game with a better ping. Make sure you choose the region that matches yours so your gaming experience will be optimal.
Once the executable file has been downloaded, let's proceed with the game installation as we would any other program. Double click and proceed to "Next", "Next" and "Next". In this case, you can choose where to install it in case you don't want to where it comes from by default.
As soon as we start playing we will have to pass a tutorial in which he shows us all the mechanics of the game and the possibilities it offers us to face different enemies. So, from here on out, we don't need to guide you.
Remember that if you have any kind of doubt about how to download, install and play League of Legends on PC and Mac, you can leave it in the comments box that you will find a little further down.