The.minecraft folder is the one created by default and the one used by the game to run. After logging into the.minecraft folder we will find all the files that the game needs to run: texture packs, music, sounds, .jar files, mods, created worlds, saved games, map and world downloads for Minecraft, etc.
Having access to this folder is important for many things, among which the most interesting is to add new changes created by other users, texture packs and graphical improvements, among other things.
Many users complain that they cannot access it or that, directly, they do not know where it is. That is why we will see in this simple tutorial, two methods so that you can find the Minecraft folder.
Finding it is extremely simple, usually it is always in the same place. However, for some reason you may not be able to find it with the first method. Then we leave you the second who has no chance to fail.
This way you will have access to the folder in question and you will be able to change quickly everything you need to leave the game however you like. You will simply have to follow the steps that we will leave a little below.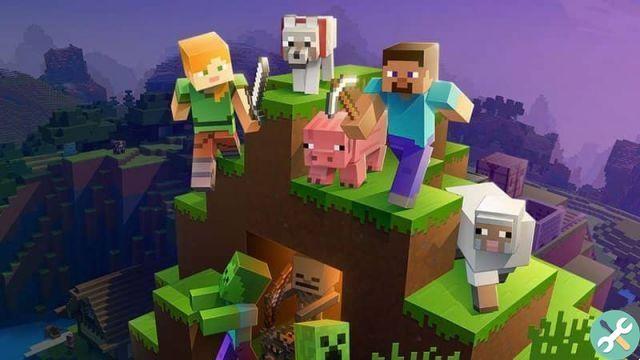 Where to find the folder.minecraft
On Windows, the folder is usually always in the route % AppData% . Minecraft
The way to access this folder is to press "Start" and then type "Run" press enter.
Next, you will have to write " % appdata% . Minecraft Without the quotes.
In case you can't find the folder this way. Don't worry because there is another way to find the folder of this great game. We will look at this method a little further below.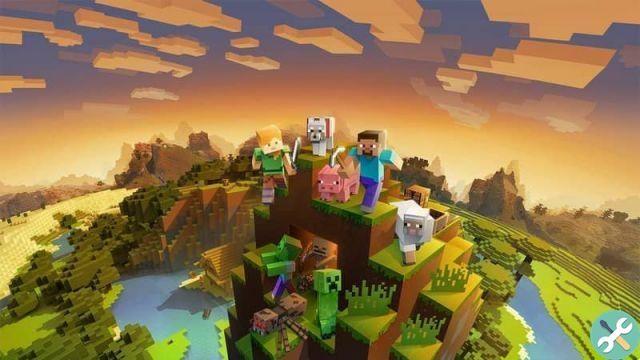 How to find the folder.minecraft step by step
To find the Minecraft folder, we will open the game launcher and log in.
When we log in, we can see that at the bottom there is a button that says "Options" on the left side. Let's click on this.
In this section we will find a large number of options that we can modify. But the only thing that interests us is what it says " Resource package ".
Here we will see all resource packs, this section is for adding different designs for all game textures.
But what we really have to do is click on " Open folder »Located in the lower left corner of the screen.
In this way we will be able to enter the.minecraft folder. Likewise, if you want to access it quickly and don't have to depend on opening the game, you can do it the easy way.
To do this, we simply right-click on.minecraft and then select "Copy".
Next, we go to the desktop and right-click on an empty space.
In this drop-down menu we will have to select » Paste link «.
After this every time we double click on the link, we can access the.minecraft folder quickly and easily.
As you can see, this tutorial is too simple and you already know two methods to access this folder. However, if you still have any kind of doubt or question about this or installing mods in Minecraft on Windows 10 PC, Mac, Android and iPhone, you can leave it in the comments section which you can find a little below and we will be happy to help you in any way possible. Or if you are interested you can also check how to download and install xray mode in Minecraft.