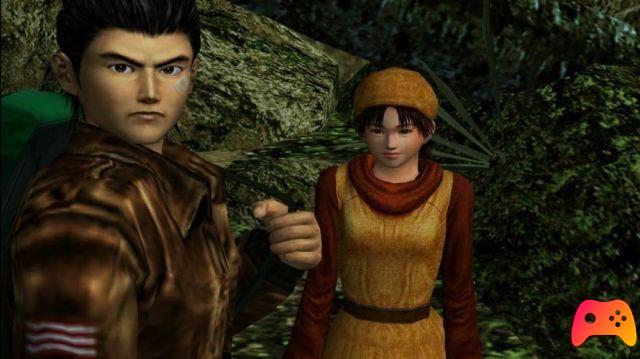 As for Shenmue, we have two nice easter eggs that can be unlocked without too much difficulty.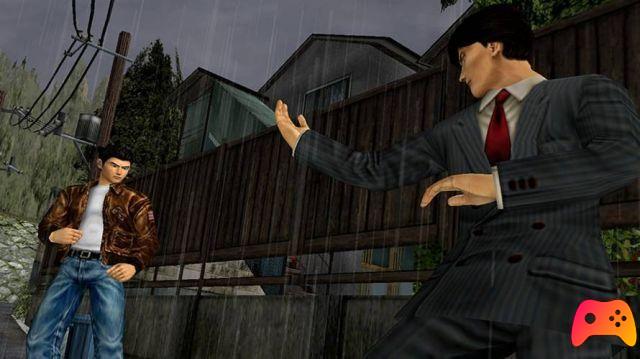 Meet Mr. Yukawa
It will be possible to meet Sega's Senior Executive Officer Yukawa-san as a hidden event. To meet him, just get the "happi" and "suit" figurines that represent him at the Ae Store in Sakuragaoka.
To unlock the easter egg quickly you will only need one of each statuette, so it is advisable to save as soon as you get one; then try again to win the second statuette and if you do not succeed reload the game, in order to avoid having duplicates.
Once you have the figurines, go to Takara Sushi on the 9th of any month after 20pm. You will find Yukawa sitting at the bar eating. In the Japanese version of the title, Ryo has a conversation with him and Yukawa later escapes.
To have a new meeting it will be sufficient to leave and re-enter the room. This action can be performed several times between 20 and 21, while in the international version of the title we will not be able to interact with Mr. Yukawa.
Scarlet track
In the third part of the game you will have to play a mini-game where Ryo uses a motorcycle to save Nozomi. The song that is played in this mini-game is the keyboard version of "Scarlet", one of the main pieces of the game's soundtrack. Ferrari F355 Challenge.
Shenmue II, instead, it presents a single easter egg, but really satisfying: it allows in fact di own a duck for use in duck competitions.
After the cutscene that you will witness once you have finished grabbing leaves at the temple for the first time, go back and try again.
If you take 4 leaves together (at the same time), you will hear a "quak" and see a feather fall from the tree. Be quick and grab it, this way Ryo will notice the presence of a duck on the tree.
Choose the option to grab from those proposed and enjoy the fun cutscene. The duck will then be yours and can be used in the appropriate races.
For more info on this title, you can consult our review of Shenmue I & II HD.
► Shenmue I & II HD is a JRPG type game developed by D3T Sega and published by Sega for PC, PlayStation 4 and Xbox One, the video game was released on 21/08/2018
Shenmue I & II HD is a beautiful game that cannot be missing from your collection: we have decided to evaluate it with a 78%, if you are interested in learning more you can read the Shenmue I & II HD Review