We spent a few minutes in the company of Life is Strange: True Colors, this is what we can tell you.
Life is Strange: True Colors is the next chapter of the Square Enix franchise that first appeared on our consoles in January 2015, initially under the exclusive creative aegis of Dontnod Entertainment but now interspersed, in unnumbered and / or prequel chapters. , under the care of Deck Nine, former developer of Before the Storm.
In this context, Life is Strange: True Colors represents the fifth game in the series, the third of the main line, after Life is Strange 2. At the center of the story we find Alex Chen, a young girl with a fantastic gift but certainly a high price: Alex is in fact able to perceive and feel the emotions of the people who populate his life, power (or curse) that he will have to learn to know in order to discover the truth behind the death of his brother Gabe.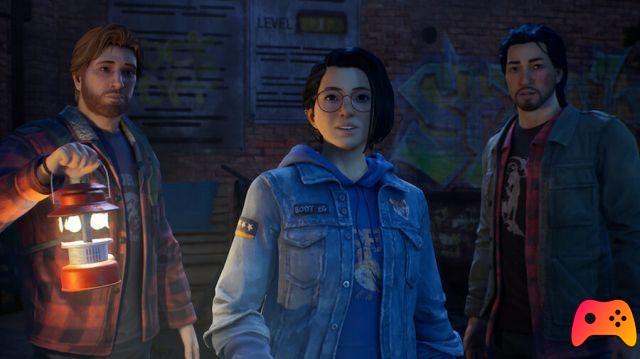 The title has been in the works since 2017, but it is in March of this year that we were able to see the first frames thanks to a trailer that, while on the one hand has certainly sparked the curiosity towards Life is Strange: True Colors, also thanks to the graphic upgrade impossible not to notice, on the other hand it has heated up a bit of the shared nostalgia by many fans of the series, with the announcement of remastered versions of the original Life is Strange and its Before the Storm prequel.
Common theme of the franchise, confirmed and almost enhanced in Life is Strange: True Colors, is the presence of characters with superhuman abilities but far from the superhero topos to which comics and cinematic universes have accustomed us: the developers have always wanted to press the accelerator up "real experiences lived by real people".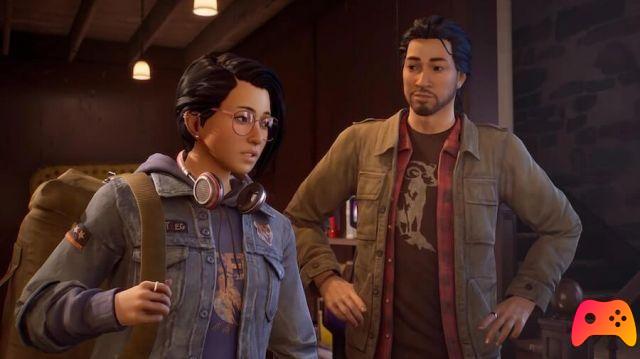 Felice Kuan, senior writer at Deck Nine, said that right from the start, in terms of narrative design,
... was chosen, for Life is Strange: True Colors, a protagonist with the power of empathy, not only able to feel what others are feeling but also in a state of mind that she herself is vulnerable to, all in the perspective of a path of self-acceptance and growth of confidence in one's abilities.
We then come to the event in which Dontnod and Square Enix allowed us to participate, a few days ago, a few minutes ago in which we were able to better understand Alex's powers and what the player's freedom will be in using them.
Let's start with the most obvious thing, but one that it is right to remember, if only to put ourselves towards the mindset that Life is Strange: True Colors requires of us, as players: Alex's power affects her every , and decision, practically forever. For years she has never been able to keep out the emotions of the people around her, be they anger, fear or sadness, by engulfing and sharing them, without their knowledge.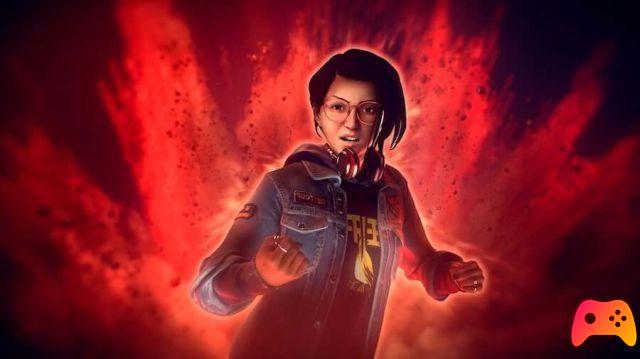 As it is logical to think, Alex resisted as long as she could, but she soon came to think that this empathic power of hers was a hidden curse, and this is her "reality of things" when we take the reins at the beginning of the game ... then what we have said above happens, and the death of her brother Gabe puts her in the condition of having nothing but her powers, to understand what is the truth behind this strange and sudden departure.
Let me be clear, Alex "guides" his life independently but, in the face of events, there is always the choice of whether or not to use his own power, and how to do it. By investigating the colored auras of some characters, in fact, we can investigate their emotions; this unlocks new dialogues and events, and deepens Alex's with the inhabitants of Haven Springs, the peaceful town in which the events unfold.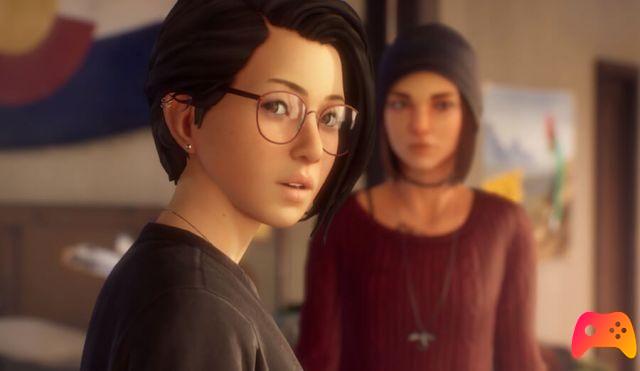 The dialogue seems to unlock as soon as we investigate the emotion signaled by the aura on the character, and in the presentation we could see an example of it: Alex seems to have discovered a secret that Mac, another character, wants to hide from his partner Riley, and now Mac is terrified that Alex can talk about it before he can discuss it with Riley. Our protagonist is therefore in front of a choice that reminded us a lot of those of Tell Me Why, where there seems to be no absolutely right or absolutely wrong solution.
Some choices will be simple and with immediate effects, from the most trivial to the most profound, while others, as it should be expected, have more long-term ramifications.
If empathic power already lends itself, even only at the level of game design, to narrative ideas and emotional paths ready to surprise us, it is the mechanism of the Nova that most made us raise an eyebrow in curiosity: a Nova is essentially an explosion of color that for a second invests Alex and what is around him, each tending to be linked to particularly emotionally intense moments in history (but we will also find some "scattered" for Haven Springs).
But what generates these Nova? Essentially there are situations in which a person's emotions are very strong, and Alex can interact with them directly; in doing so it unleashes a Nova which, with a supernatural glow, creates a sort of projection of the person's perception of the world on Alex's world, almost a reflection of his emotional state but also visible to Alex and therefore to the player.
In these situations our alter ego may find itself perceiving determined fragments of memory or thoughts that they can help her find the root of the emotion she has just aroused; some of these situations, however, have the potential to be deeply threatening, if not actually aimed at Alex's safety.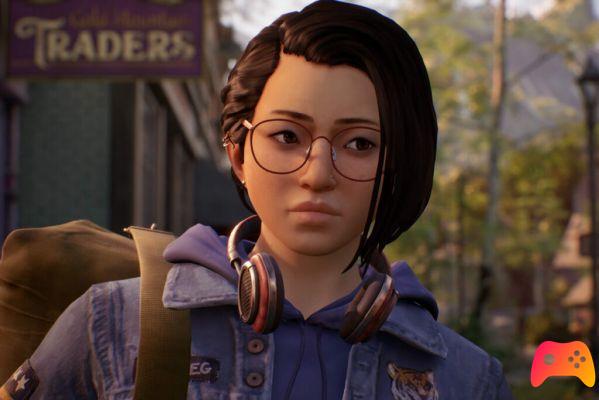 A last detail that we would like to share is the game structure of Life is Strange: True Colors, because it will be the first chapter of the saga not to have, at least at the release level, an episodic structure.
It is a question we wanted to ask, during the event, and the reference they cited in answering us is none other than Netflix:
The game is still structured in chapters, 5 as per tradition, but, as with a Netflix series released in full in a single solution; it is up to the player to decide how to deal with it, choosing whether to throw himself into binge gaming or whether to live a chapter a week.
Life is Strange: True Colors seems to want to reiterate the success of its previous chapters by relying on their more functional and functioning aspects, namely those narrative structures that, as slow but inexorable as a torrent, uncover placid expectations of those who, from a town like Haven Springs, barely expect gossip and squabbles among neighbors, but find themselves face to face with long-dormant truths and secrets too dangerous to be confessed, to be the foundation.
Little gem and advice, before saying goodbye: the game's soundtrack features a cover of Radiohead's "Creep", done by mxmtoon, also sung voice of Alex. Go find it and delight in this new revision of a song still strangely able to surprise.