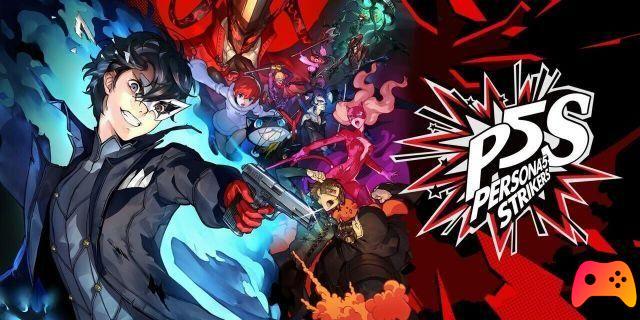 Let's find out how to increase the Bond level to the maximum by talking about the best farming point of Persona 5 Strikers
Persona 5 and Persona 5 Royale's Confidant system doesn't fit well with the game model of the sequel, Strikers. For this reason, Koei Tecmo has decided to replace it with a much more traditional skill tree, which levels out both by fighting and through social events. This second method, however, is present more to remember the Social Links of the previous chapters rather than to give a real alternative to leveling through combat.
The problem that occurs in the "Bond" system is very simple, exaggerated farming is required to max out the skill tree. In this guide dedicated to Persona 5 Strikers we will see how to alleviate farming, optimizing time and resources in order to obtain the trophy for level 99 of Bond.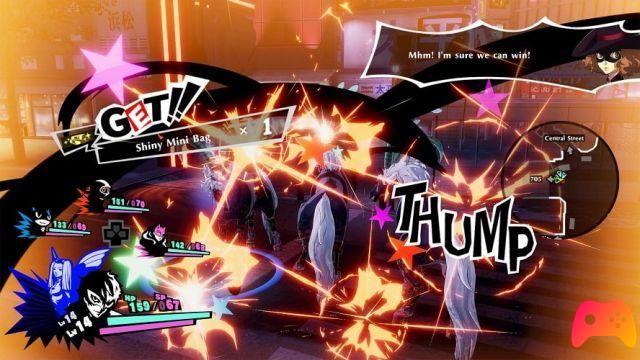 First you will need to go to New Game +, however not the normal NG + but the "Ruthless" version. To unlock the NG + and the Merciless mode, you will need to complete the game on Normal or Hard. Once the mode is unlocked, start the game and complete the first dungeon in NG +, then play to the start of the second dungeon in Sendai.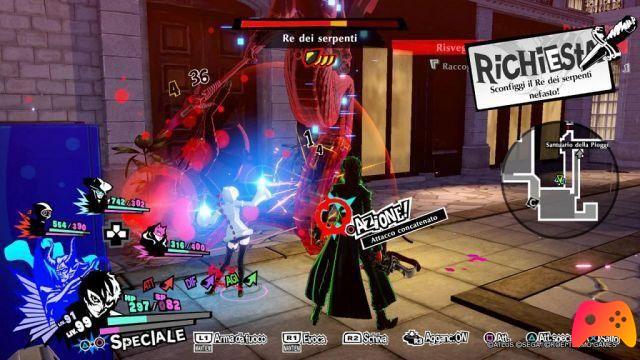 The farming method is found in this dungeon. To farm Bond quickly you will need to repeatedly defeat the enhanced Shadow that you will find near the "Sendai World Center" checkpoint. From the checkpoint go to the right to reach the "West Garden" where, always on the right, you will see a cathedral and a little further on the enhanced Shadow in question. Now comes the hard part, defeating the enemy over and over.
In Merciless the rewards are extremely high but the strength of the enemies is also greatly scaled. 
To face this enemy we suggest a team consisting of: Joker, Sophia, Zenkichi, Ann. The Shadow is weak in focus, which explains Ann's presence as a damage dealer. Zenkichi is great for buffs and debuffs while Sophia is a competent healer who can also take advantage of high light damage, which is also effective. As for Joker, we suggest you merge Lucifer by first bringing Mara (which serves as an ingredient so you will already get it in the fusion process) to learn the "Amplify Fire" skill by leveling it up before execution..
At this point, have Lucifer inherit the passive that increases fire damage and you are ready for battle.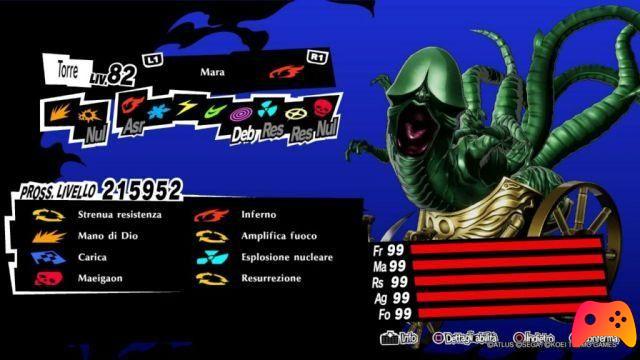 Each victory the mini-boss will drop 3 incense, use them to upgrade the Personas to gradually become faster and faster. This is the fastest and most efficient way to raise Bond to level 99 in Persona 5 Strikers. It will still take a few hours, but unfortunately this farming spot turned out to be the most efficient, far exceeding the Metatron farming available at the end of the game!
► Persona 5 Strikers is a scrolling RPG-fighting game developed by Omega Force and published by ATLUS for PC, PlayStation 4 and Nintendo Switch, the game was released on 20/02/2020 The version for PC came out on 23/02/2021 The version for Nintendo Switch came out on 23/02/2021 The version for PlayStation 4 came out on 23/02/2021
Persona 5 Strikers is a beautiful game that cannot be missing from your collection: we have decided to evaluate it with a 83%, if you are interested in learning more you can read the Persona 5 Strikers review
The best guides on Persona 5 Strikers
Persona 5 Strikers - Trophy List

Persona 5 Strikers - Unlock the New Game +