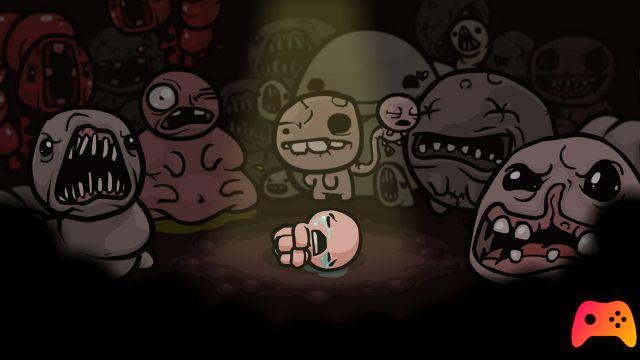 Did you know that in The Binding of Isaac: Rebirth Is it possible to transform into some special creatures by collecting specific items? Whether the answer is yes or no, a nice guide to know how to get them all is always handy.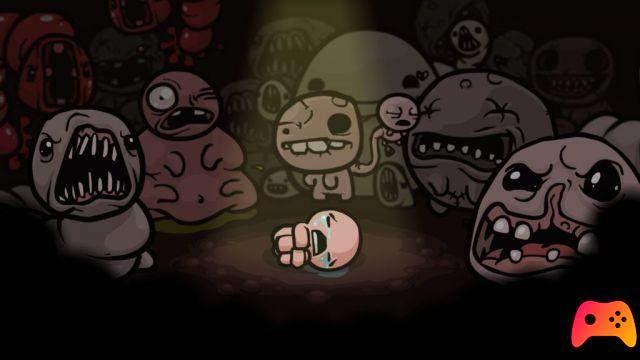 The transformations were originally two, but with the DLC Afterbirth they became eleven in total. They grant unique powers and are activated when three items from their item set have been collected.
Here is a list of all the transformations and their sets:
How to activate all transformations in The Binding of Isaac: Rebirth and Afterbirth
Rebirth
guppy:

It will allow you to fly
Every time a tear hits an enemy, it will create an ally blue fly
Set:

Guppy's Head

Dead Cat

Guppy's Collar

Guppy's Paw

Guppy's Tail

Guppy's Hair Ball
Beelzebub:

It will allow you to fly
The small enemy red flies will become allied blue flies
Set:

??? "s Only Friend

BBF

Best Bud

Big Fan

Distant Admiration

Forever Alone

Halo Of Flies

Hive mind

Katole

Smart Fly

The Mulligan

Infestation

Friend zone
Lost Fly
Papa Fly

Obsessed Fan
Afterbirth
Bob:

You will leave a trail of poison behind you, damaging and poisoning the enemies who step on it
Set:

Bob's Rotten Head

Bob's Brain

Bob's Curse

Ipecac
Conjoined:
You will also shoot diagonally as well as in a straight line
-0.3 Damage
Slightly decreased rate of fire
Set:

Brother Bobby

Harlequin Baby

Headless Baby

Little Steven

Mongo Baby

Rotten Baby

Sister Maggy
Fun guy:

Set:

God's Flesh

Mini Mush

Magic Mushroom

Odd Mushroom (Thin)

Odd Mushroom (Large)

1up!

Blue Cap
Leviathan:

It will allow you to fly
+2 Black Hearts
Set:

The nail

The Mark

The Pact

Pentagram

Spirit of the Night

Maw of the Void

Abbaddon

Brimstone
Oh Crap:

You will cure yourself of half a heart by destroying the feces
Set:

Flush!

The Poop

E coli
Seraphim:

It will allow you to fly
+3 Soul Hearts
Set:

The Bible

Dead Dove

Guardian Angel

Holy Grall

Holy Mantle

Mitre

Rosary

Sworn Protector

The Halo
spun:

+2 Damage
+0.15 Speed
A pill at the time of transformation
Set:

Experimental Treatment
Growth Hormones

Roid Rage

Speed ​​Ball

Synthoil

The Virus
Yes, Mother?:

A knife will appear behind you, you can move it by moving and it will do damage on contact like the Mom's Knife
Set:

Mom's Bottle of Pills

Mom's Bra

Mom's Pad

Mom's Wig

Mom's Eye

Mom's Purse

Mom's Contacts

Mom's Knife

Mom's Heels

Mom's Eyeshadow

Mom's Perfume

Mom's Key

Mom's Lipstick

Mom's Underwear

Mom's Coin Purse
Mom's Pearls
Super Bum:

Combine the three pets needed for transformation to create Super Bums. He will do all the duties of the three, but with double rewards
Set:

Bum Friend

Dark Bum

Key Bum